Just wanted to share this piece of advance info with those following the Tzero/Overstock story.
If they issue a press release about this, I imagine it's going to cause a pretty sizable increase in the short-term stock price.  I also think this greatly increases the probability that the ICO is A) not delayed, and B) raises a sizable sum of money. 
While it's not clear the magnitude of this news, directionally, it has to be positive, and I'm fairly certain most of the market doesn't know about it yet.
Screenshot of the page in case it changes later: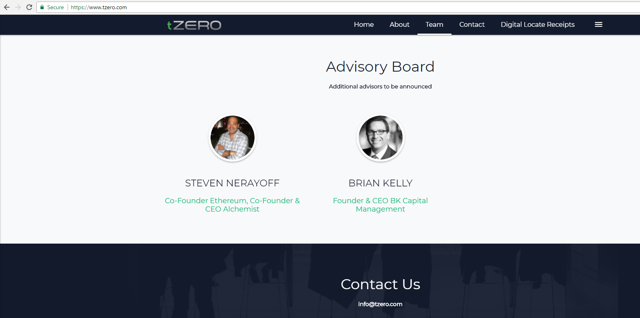 12/17 Update : As user Unemon1 correctly pointed out, Steven is not the co-founder of Etherum, but more accurately, the co-creator/"Architect" of the Ethereum ICO.  It appears that TZero's website has been updated to reflect this: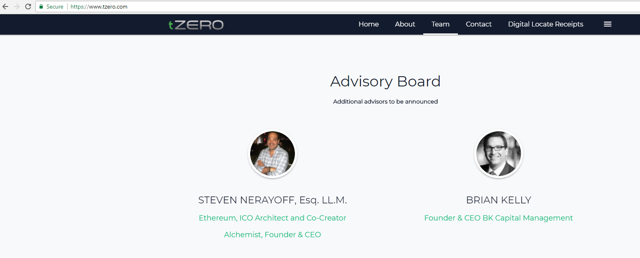 I have also updated the title of the blog post to reflect this change in information.
Disclosure: I am/we are long OSTK.