We initiate coverage of Solstad Farstad with a BUY recommendation and target price of NOK 10. We estimate a NAV/sh of NOK 12.6, but this estimate is extremely elastic to movements in fleet values due to an estimated adjusted equity ratio of a mere 10%. Thus, +/- 10% change in the fleet valuation leaves NAV +/-84% at NOK 23.1/2.1 per share.
We view the share as a good investment for the less risk averse investor, seeking exposure to an oil service behemoth at an entry-point around 40% below recent share purchases by Mr John Fredriksen (17% ownership).
https://www.solstadfarstad.com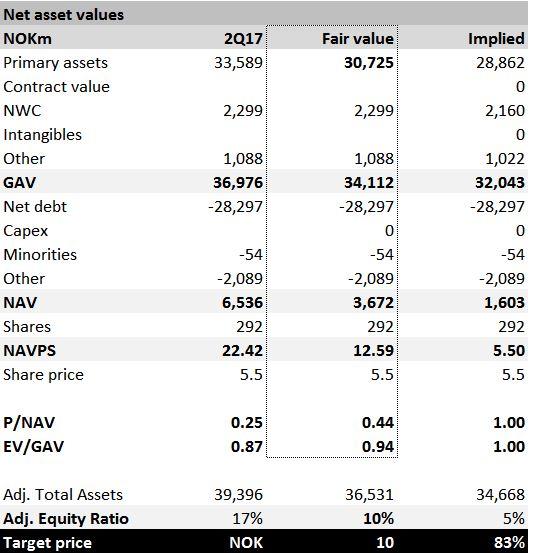 SOFF NO vs peers (past 1y)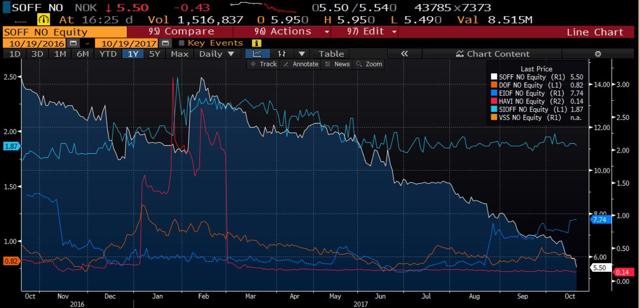 SOFF NO vs peers (past 5y)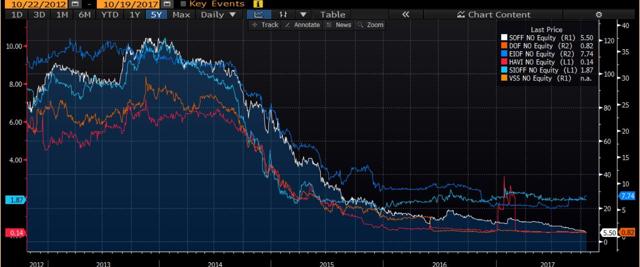 Source: Gersemi Research, Bloomberg, company data
Disclaimer: The publisher currently owns shares in the company. 
Disclosure: I am/we are long SLOFF.