Full report available for free at http://gersemiresearch.com/2017/11/08/ship-us-buy-tp-2-9-3q17-review/
Highlights:
TCE at USD 9.2k/d vs our forecast of 13.5k/d (100% utilization basis).
Opex at USD 5.2k/d (+13% q/q) vs our forecast of USD 4.6k/d.
Above weakness somewhat mitigated by G&A at USD 1.3m vs our USD 1.6m forecast.
EPS adj. -0.13 vs our forecast of +0.02, after adjusting for a USD 11.4m one-off related to debt repayment
TP upgraded to USD 2.9/sh (from 2.7)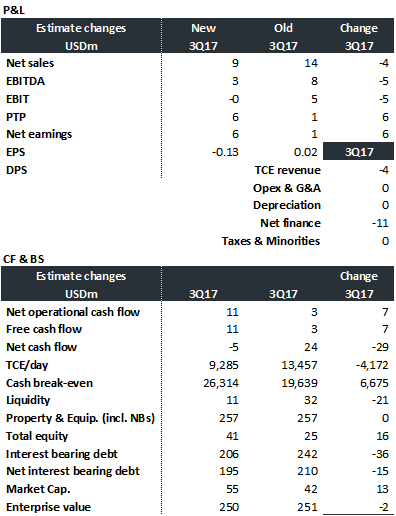 Disclosure: I am/we are long SHIP.