AUD/USD
After hitting the 3rd Monthly Resistance level, the pair has entered a phase of slow-paced pullback. It seems that for this week and after the meeting of price with the intersection point of the 2 channels, we will witness an increase in demand. We expect the 0.92 level to act as support and the 0.9350 level to be to top area of the week's probably rally.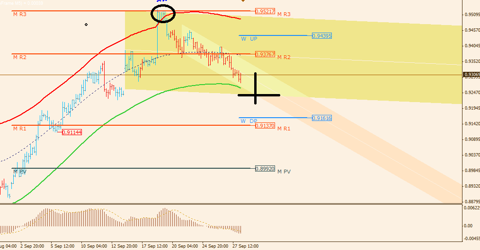 GBP/CHF
After a sharp decline, the pair is now fluctuating in a narrow range and it will likely continue to do so in the short term until the narrow channel is broken to the downside, targeting the lower area of the bigger descending channel.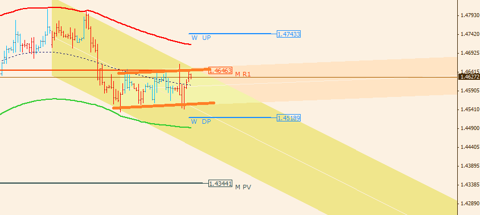 USD/CHF
The pair is in the area of the 2nd Monthly Support level and a positive divergence is forming in MACD. It seems that the selling pressure is gradually fading and it will be risky from now on. But the main long positions should be initiated when we have a decisive breakout of the top range shown in the chart to the upside.