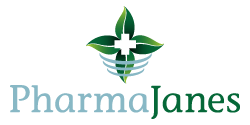 AEGY was doing well these pat couple of days but could we see profit taking put a hurt on AEGY HERE?
We saw AEGY close down with a downward tend on the chart... be cautious here!
About AEGY: Alternative Energy Partners, Inc., a development stage company, is engaged in providing support services for medical marijuana collectives based in California. It focuses on developing PharmaJanes, a Web and phone application that allows individuals to place orders for medical marijuana through a Website and smart phone application. The company was founded in 2008 and is based in Boca Raton, Florida.
Check out the chart, these past 5 days AEGY has been trading very flat:
Although we love AEGY in the long term because it is another medical marijuana stock that has showed it can perform but it also showed what happens when the weak hands are in and they might not all be out yet!
AEGY went from $0.0002 to $0.0175 in a year, that's a 8,650% change!
Again be very cautious trading AEGY!
Remember to sign up to our FREE newsletter to receive the full report on AEGY!