LinkedIn on a high
LinkedIn Corporation (NYSE:LNKD), which is known primarily for being a platform where recruiters can browse and hire available talent , is trading at an all-time high. Its stocks, at the time of market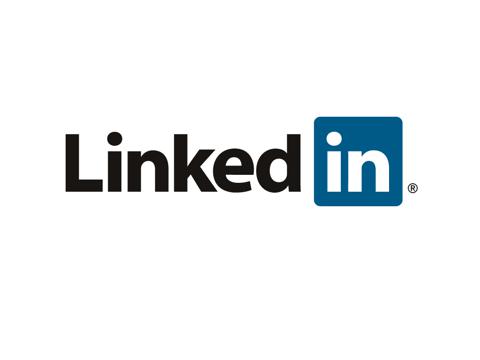 closure on September 30th 2013, stood at $246.72, which is more than five times its IPO price of $45 in 2011. In fact, LinkedIn's stocks have risen over 100% since the beginning of the year.
The success story
LinkedIn's primary earnings is through Talent Solution, which allows potential recruiters to access its database for a small fee. A survey by Jobvite shows that of recruiters who hired through social media, 94% used LinkedIn, as compared to 24% using Facebook. With increasing number of recruiters using social media for recruitment, LinkedIn's Talent Solution revenue grew 101% year over year in 2012, reaching $523.58 million. Since LinkedIn indicated that the target addressable market in this segment is around $27 billion in 2013, its revenue from Talent Solution represents only about 2% of the addressable market.
In terms of membership, LinkedIn's total has grown from around 150 million subscribers in 2012 to 238 million now. As such it is still far from generating revenue to the tune of $10 per member. However, with its robust growth, it has shown the extent to which it can successfully monetize its huge subscriber base, beating the estimates of many analysts who had remained skeptical of LinkedIn's ability to do so.
LinkedIn compared to its competitors
As of now, LinkedIn's primary competitor is Facebook (NYSE:FB), which also offers social media solutions for recruiters,though, as indicated above, its is far behind LinkedIn in terms of recruiter preference. However, the company's shares have risen over 189% to a $51.74 on September 27 from a low of $17.73 in September 2012. Analysts argue that while LinkedIn's performance was underestimated, Facebook's was overestimated, leading to sharp disappointment among investors when the company failed to monetize its huge membership base of over 900 million ( currently 1.1 billion) monthly active users.
Another competitor of LinkedIn, Google (NYSE:GOOG), has ridden an exceptional success story so far, partly because of its Motorola Solutions Inc. (NYSE:MSI). However, since reaching an all-time high in July, Google's shares are down by 40% from the peak right now, and were down by twice that much about a month ago. The primary reason for Google's fall is that it has achieved a key threshold in terms of growth, and the growth story is therefore tapering off gradually.
A third competitor, Monster Worldwide (NYSE:MWW), has been unable to match up to LinkedIn and Facebook, mainly because of its outdated technology, which has failed to shift to the mobile platforms that are increasingly preferred by potential candidates.
What analysts are saying about LinkedIn
Macquarie (NYSE:MGU) has rated LinkedIn's stocks as "outperform", and raised estimates from $265 to $280, based upon the positive reaction among advertisers to its new Sponsored Updates newsfeed-based ad product. Wunderlich has similarly raised LinkedIn's price target from $250 to $280, on the expectation that its Talent Solution unit would continue to outperform growth expectations in Q3. It has rated the stocks as "Buy".
The future of LinkedIn
By all measures, LinkedIn, appears to be riding an exceptional growth story, but there could be hurdles up ahead. Analysts argue that as it reaches around 250 million subscribers, it will have to shift its focus from quantity to quality if it hopes to continue expansion. It will also have to diversify itself. The recent release of Sponsored Updates and University Pages in the last two months can therefore be seen as steps in the right direction. Further, the company's fundamentals appear sound, and as such, it will is in a good position for future growth.
Keeping these in mind, it is advisable to "buy" cautiously into LinkedIn stock, and "hold" onto existing stock for time being.

Disclosure: I am long GOOG.