Summary
Novartis AG (NYSE: NVS) has made it its mission to develop, discover
and market innovative products that cure and prevent diseases, enhance the quality of life and ease suffering. Novartis got its start in 1996 as the result of a merger between Sandoz and Ciba-Geigy. Today, Novartis has established itself as a global leader in vaccines, innovative pharmaceuticals, consumer health products and generic drugs.
Financials
Over the past year, Novartis share prices have risen rapidly - although there have been minor dips along the way - with shares trading in a range of $58.60-$77.10. Despite the company's consistent growth in 2013, most analysts still rate NVS as a "hold" and are predicting an earnings decrease of $0.13 Q/Q at the end of December. They also estimate that total earnings per share in 2014 will increase marginally, to $5.31 from $5.12 in 2013. Revenue in 2014 is expected to rise by almost $2B, from 2013's estimate of $57.77B. The company reported Q2 2013 net sales of $14.48B, a 1% Y/Y increase. Sales in 2013 are expected to total $56.67B and increase by only 1.10B in 2014.

In the five-year period ending Dec. 31 last year, Novartis increased annual growth by 10.81% compared to estimates of 4.65% annually over the next five years. The estimates appear to ignore that Novartis has made sound advancements in its research and development.
On Oct. 1, 2013, Novartis shares closed at $76.72.
Drug Portfolio
Novartis on Sept. 30 presented new data on Lucentis, its ophthalmology drug, to the European Society of Retina Specialists in Germany. Lucentis has been approved as a treatment for age-related, wet macular degeneration in over 100 countries. A recent phase III study showed that the drug was superior to other treatments currently being used and that it was able to improve visual acuity by approximately 14 letters.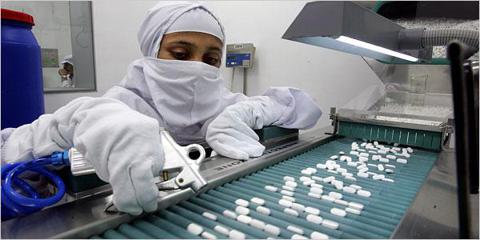 On Oct. 1, Novartis began preparations to release a once-a-day treatment called Ultibro Breezhaler for the treatment of chronic obstructive pulmonary disease (COPD). Clinical trials of COPD showed a significant reduction in shortness of breath and sustained improvement in lung function when compared to a placebo and other alternatives for once-a-day and twice-a-day treatments. The new drug has approved for use in Europe and is expected to have a U.S. filing by the end of 2014.
Future
Despite a seemingly bright future for Novartis, most analysts don't seem to have much faith in Novartis and its drug portfolio. Rumors have been swirling about a merger with Roche Holding Ltd (OTCQX:RHHBY), perhaps because both drug makers recently brought on new chairmen, as Forbes.com reported. The previous chairmen of each company had a rocky relationship with one another. With a fresh start on both sides, many believe that a merger is a real possibility. If so, the deal would greatly expand Novartis's reach and ultimately increase its overall financial growth.

Disclosure: I am long NVS.