July 27 2015
Please see the chart from Xinjiang Goldwind and China Ming Yang in the last 3 Years. You can see how strong Xinjiang Goldwind runs in the last 3 Years after the crisis years. And how little the Ming Yang share price show the strong fundamental development and the very good future outlook. There is real no China crisis and it make no sense that MY loose more than Goldwind when the share price from Goldwind run around 400 % stronger in the last years.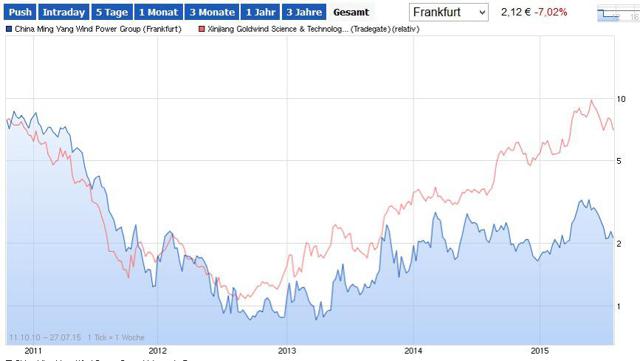 I show here only some charts - that says all. For more information please look my Instablog with very much information's about the China Ming Yang Windpower Group Ltd. - the worldwide Nr. 8 in this second important business for humans in this one world.
Vestas: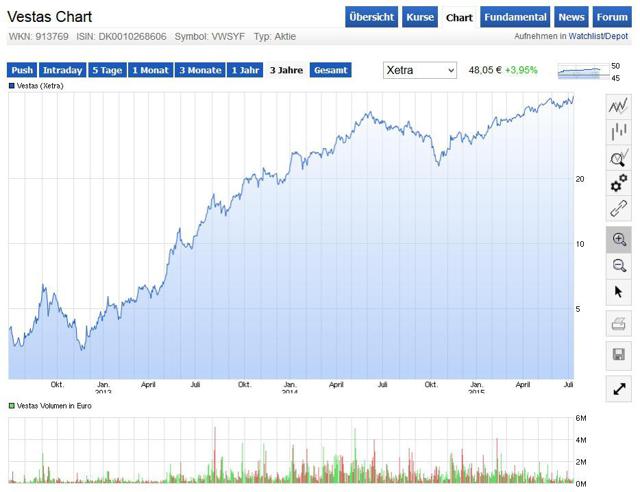 Gamesa: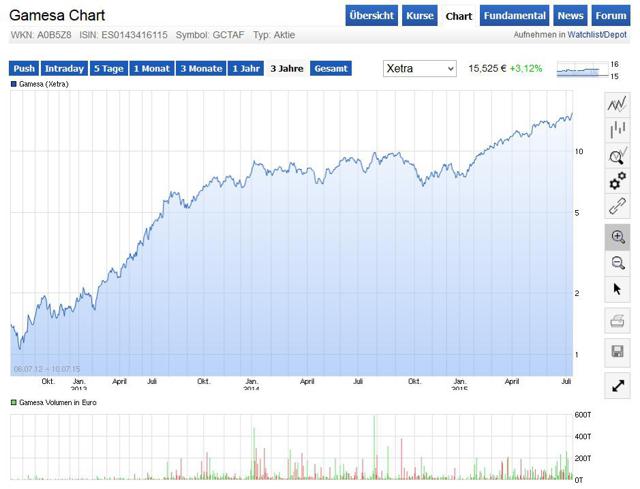 Nordex: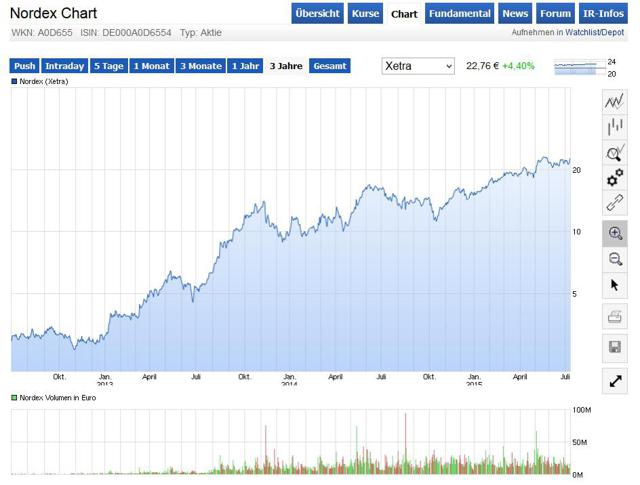 Xinjiang Goldwind: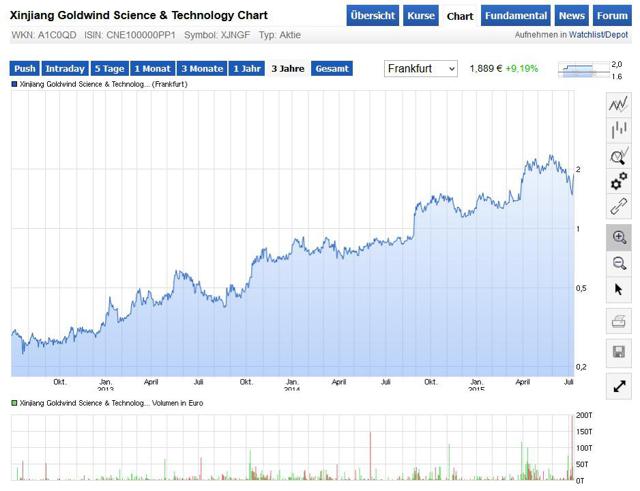 Ming Yang: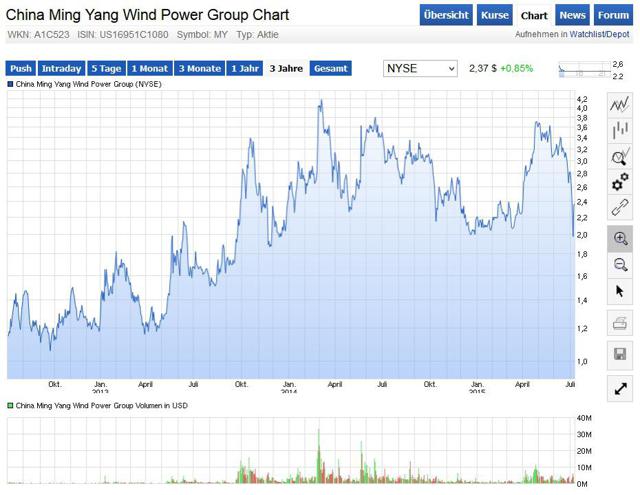 Disclosure: I am/we are long MY.