Lomiko Calculates The EV Revolution Will Create North American Graphite Demand
Please Note: Blog posts are not selected, edited or screened by Seeking Alpha editors.
Seeking Alpha Analyst Since 2013
Mr. A. Paul Gill is currently chair of Lomiko Metals Inc. OTC: LMRMF (www.lomiko.com), a graphite developer in Quebec, Canada. Mr. Gill has owned AJS Management & Holding Corp private since March 2001 and operates Future Opportunities Newsletter at www.future-opportunities.com. 
Mr. Gill is a Director of Cobot Nation www.cobotnation.com developing automation solutions and Promethieus Technologies www.promethieus.com developing semiconductors.  He has been a former Director of Graphene 3D Lab, Pampa Metals, and Grenville Gold.
Mr. Gill has had several successes privately and publicly.  However, his most significant experience was the strategic development of resource companies such as Norsemont Mining,Inc. (Bought by HudBay Minerals for $ 512 million in 2011). He has held the positions of President, Chief Financial Officer, Corporate Secretary, and Vice-President of Business Development of Norsemont Mining Inc. and served as a co-founding director.
Summary
Lomiko Hires Kenmar Securities to Raise $ 40 million Cdn.
Lomiko Takes 100% ownership of La Loutre Graphite Property.
Tesla Hits $1600 USD per share.
Electric Vehicle Revolution
The times are changing, and there are new demands for electric vehicles. Also, the growing demand for energy storage and charging stations will drive the growth of the battery materials market. Led by CEO A.Paul Gill, Lomiko Metals (TSXV: LMR, OTCQB: LMRMF) is focused on the exploration and development of minerals for the new green economy such as lithium and graphite. Lomiko entered a new phase as it announced plans to raise $ 40 million for acquisition and development through Kenmar Securities as discussed on Money Talks Radio.
"Lomiko Wants in on the Electric Vehicle Revolution," stated A. Paul Gill, CEO of Lomiko Metals.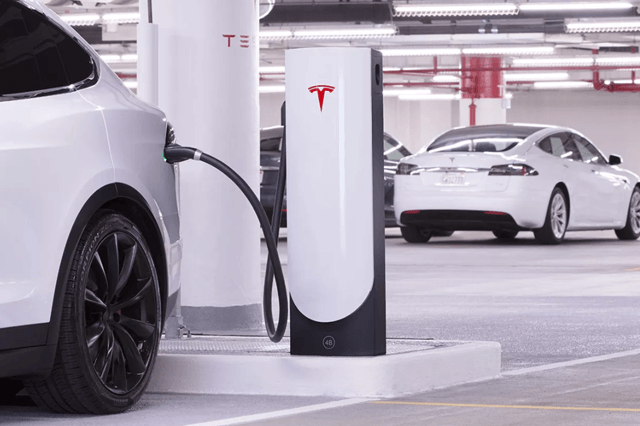 The use of large flake graphite as a refractory (heat-resistant) material began before 1900 with the graphite crucible used to hold molten metal. In the mid-1980s, the carbon-magnesite brick became important, and a bit later alumina-graphite material. Graphite blocks are also used in parts of blast furnace linings where the high thermal conductivity of the graphite is critical.
Graphite electrodes are another long-term market for natural flake graphite. Graphite conductors which release electric energy in the form of an electric arc, are used to heat and melt the steel scraps in an electric arc furnace. They are currently the only products with high electrical conductivity and can maintain extremely high heat generation in this demanding environment. With the growing demand for quality steel in the aerospace, automotive and electronics industries, graphite electrodes are also becoming increasingly popular.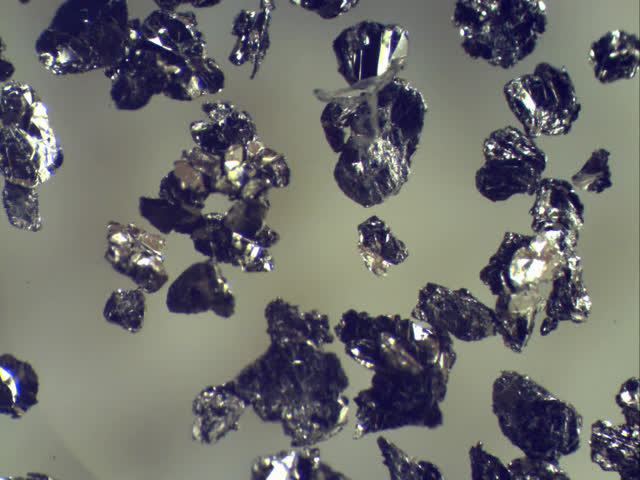 The graphite market is predicted to hit $ 27 Billion by 2025. With demands for graphite from various industries, the market growth of graphite has been exponential. At present, much of the raw graphite mined is processed in China.
The price for 95% C (purity), 15 microns Spherical Graphite is $2,700-2,800 USD/tonne, far above the price of other forms of graphite as indicated by the Industrial Minerals. Lomiko's Preliminary Economic Assessment (PEA) will include costs and the potential market for this key product. To start the PEA, Lomiko must first deliver its second resource prepared in compliance with NI 43-101 Regulations from La Loutre.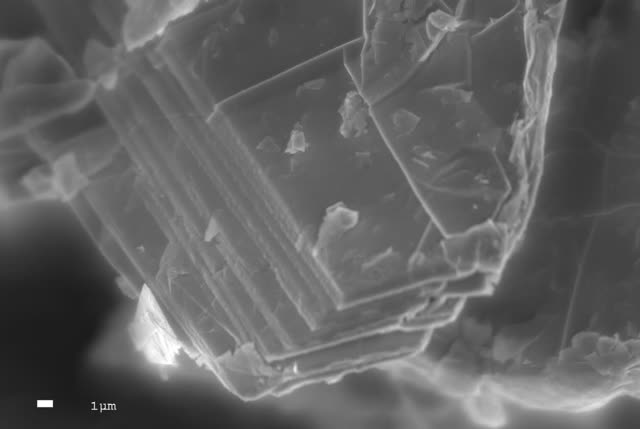 Industrial Minerals indicates China imported 21,486 tonnes of flake graphite in June 2019, 14,864 tonnes came from Mozambique, accounting for 70% of total Chinese imports. The principal source of graphite flake in Mozambique is Syrah Resources, which primarily produces 94% C, -100 mesh material. Increased exports from Mozambique has weighed on the market since Syrah began commercial production at the start of this year. June's import volumes into China were the highest since at least January 2017.
In the first half of this year, China imported 105,462 tonnes of flake graphite in response to the healthy development of the lithium-ion anode industry in China. At least half of total imported flake graphite was used in the anode industry, with the refractory sector the second-largest consumer, according to market sources.
The Company
Lomiko Metals Inc. is a Canada-based, exploration-stage company. The Company is engaged in the acquisition, exploration, and development of resource properties that contain minerals for the new green economy. Its main focus is the La Loutre Graphite Property.
The company has discovered high-grade graphite at its La Loutre Property in Quebec and is working toward a Pre-Economic Assessment (PEA) that will increase its current indicated resource of 4.1 Mt of 6.5% Cg to over 10 Mt of 10%+ Cg. Paul Gill, CEO of Lomiko Metals has stated that the exploration has been completed and it is showing two different areas of deposits: the graphene battery zone and the refractory zone. The consolidated 43-101 resource estimate is expected soon. According to Mr. Gill, the material at Lomiko's discovery is of similar or better quality than the material at the IMERYS Carbon Graphite Mine 53 km to the Northwest and 100 kms from the IMERYS processing facility at the Port of Montreal. The IMERYS mine has a mine closure plan for 2022 and needs replacement. Located near a producing mine with an experienced workforce with excellent infrastructure and year around working capability, La Loutre property has great potential to become the next graphite mine.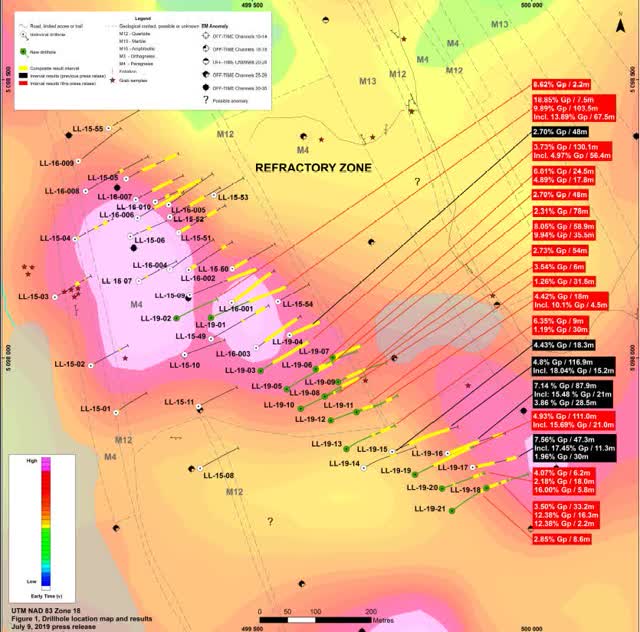 Lomiko Metals has been working in the battery materials space for about six years now. Lomiko Metals has focused on graphite because that is the material that makes up the anode of a lithium-ion battery, which is the main power source for most electric vehicles. They have discovered a very good deposit of material in Quebec and now with 170 drill holes, are showing two different areas of near-surface mineralization. One is called the graphene battery zone and the other is the refractory zone. They have finished the refractory zone drilling in 2019 and will be going to a consolidated 43-101 resource estimate shortly.
"What makes us different from other companies in this particular sector is that we are located only 53 kilometres from the only operating graphite mine in North America, the Imerys Carbon and Graphite Mine."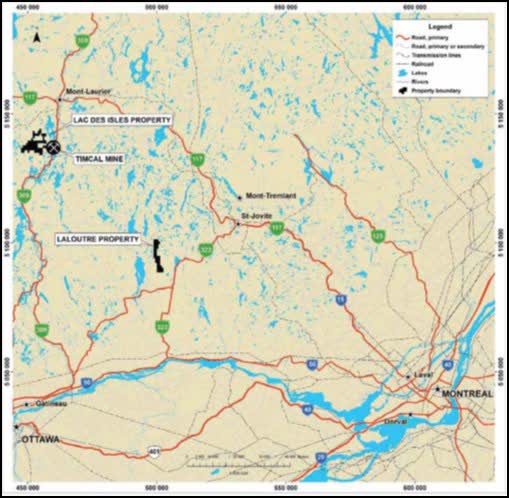 The discovery made at the refractory zone is similar or of better quality than the material or the grades that are being mined at IMERYS. This is very significant because everyone has an understanding that the IMERYS Carbon Graphite Mine is shortly going to run out of mineable ore and needs replacement.
There are other very relevant companies in the space, Nouveau Monde, which is TSXV: NOU, Mason Graphite, which is TSXV: LLG, Graphite One, which is TSXV: GPH and Northern Graphite, TSXV: NGH. But all of those that are post pre-economic assessment.  Lomiko, however, is in a Goldilocks zone, located just north of the Port of Montreal and just south of the IMERYS Carbon Graphite Mines. Lomiko has a very distinct advantage because of its location and the recently announced North American strategy being put in place for battery materials, which includes graphite
Highlights and the Road Ahead
The highlight for Lomiko was finding one strike length was 110 meters, with grades of 14.5%, which are double of what they are mining at the Imerys Carbon Graphite Mine. Imagine mineralization taller than the Statue of Liberty and obviously there's not just one drill hole that's only six inches wide there. It is probably indicative of a larger area of mineralization.
Lomiko has also done many other drill holes and have confirmed a mineralization zone that extends for 900 meters, from the Northwest to the Southeast at the refractory zone and also a width of about 400 meters.
We have a definite area of a high grade and of mining potential.
Lomiko is ready to do a 43-101 resource estimate and the preliminary economic assessment, which will put a dollar value on that particular deposit.
Analyst's Disclosure: I am/we are long LMRMF-OLD.
Seeking Alpha's Disclosure: Past performance is no guarantee of future results. No recommendation or advice is being given as to whether any investment is suitable for a particular investor. Any views or opinions expressed above may not reflect those of Seeking Alpha as a whole. Seeking Alpha is not a licensed securities dealer, broker or US investment adviser or investment bank. Our analysts are third party authors that include both professional investors and individual investors who may not be licensed or certified by any institute or regulatory body.