Free Trials will be activated TODAY!
And this time there's a special offer! Subscribe during the first week and get 15% off your subscription!
That's right... There is also an INTRODUCTORY PROMOTIONAL SALE!
15% OFF any new subscription during the week of Friday June 24th through Sunday July 8th!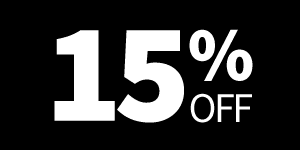 Why Yield Hunting?
We attempt to obviate the need of the financial advisor while saving you precious time. Most people seek out the aid of an advisor simply because they do not have the technical know-how nor the time in their lives to manage their own portfolios.
We are here to help investors bridge that gap, savings them thousands of dollars per year in the process. The average advisor charges just under 1% per year per dollar managed in fees. Our annual rate is just $525. For that, we help investors construct an income-based portfolio with much less downside than the overall market. In addition, we collect monthly paychecks in our portfolio as immediately usable cash distributions available for our lifestyle spending or reinvesting.
This is our cash flow investing strategy of our Core Portfolio. We then assist members in constructing the Periphery of their portfolios.
Our monthly newsletter was released at the start of the month and we have our Weekly Commentary update scheduled for a Sunday release. We believe if you give our strategy a try, you will not be disappointed.
All of those who implement the Yield Hunting strategy will attest to the lower risk we employ. Members saw the sudden spike in volatility and the large drop in equities, but our Core Portfolio was down only 1.5% compared to the almost 10% drop of the S&P 500 during the correction period at the beginning of this year.
Our coverage universe includes most income-producing securities:
Closed-end funds
Preferred stocks
Dividend paying stocks (see below)
Bonds
In addition we discuss portfolio construction strategies and retirement advice.
Here is how we invest....
Our Investment Philosophy
Core Portfolio- Our investment philosophy aims to have a Core Portfolio that generates income and gives us a 8%+ total return. We have achieved a return about 350 bps in excess of that over the last four years. We think the risk-return is more favorable on the fixed income side than on the equity, especially after the volatility of recent weeks. Our risk profile is up to 1/3 the risk of the S&P 500!
Peripheral Portfolio- This is aimed at diversifying the Core Portfolio by investing in equity REITs, preferred stocks, exchange traded baby bonds, and other structures including dividend paying stocks. While our service is aimed primarily at late stage career and retired investors, the strategy can also be used to augment traditional equity investing via open-end mutual funds or ETFs.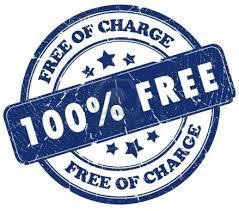 Why Our Strategy is Different...
For equity dividend investing, we feel the valuations are stretched after a 7-year bull market, especially in dividend payers and dividend growth stocks.
Still, we hunt for stocks that are very cheap and misunderstood, often with complex business models. Our investment strategy in these is to find value stocks with highly negative sentiment that we think will have catalysts that shifts that sentiment and re-values the stocks over a two-year time horizon. We want to find dividend payers without huge downside risk, unlike other services which will advocate any high yield dividend payer, regardless of risk profile. These picks always look great on the upside (where we've been the last few years) but will hurt much worse when equities start a downturn.
Yield Hunting is a marketplace concept that focuses on finding that best risk-return areas of the market for income investors, especially those nearing or in retirement. We focus on a Core Portfolio that aims to provide enough income to support your lifestyle without taking on excessive risks.
For A Free Trial, Join Us Today!
*Free trials will run from until 7/8. During this period, anyone who subscribes and does not cancel will be billed 15% off the annual rate.