It's the start of December and we are in the thick of the tax loss harvesting season. This occurs with ETFs and mutual funds, however, CEFs seem to be more susceptible than the former two to tax loss selling, especially when the fund trades at a discount.
If the price on a CEF underperforms relative to the NAV, the discount will widen out. This gives the investor the incentive to sell and realize the loss. As more and more investors do this, it exacerbates the situation, creating a self-fulfilling loop.
This tax loss harvesting has been most prevalent during the 45 day period between November 1 and December 15, but can start as early as October 1 and extend through the Christmas holiday.
The "January Effect"
As more and more investors sell shares, they widen the discount further. This creates an opportunity for investors to purchase shares in the latter part of the fourth quarter (early-December to mid-December is the typical purchase range) at unnatural discounts.

The January Effect is where that unnatural discount is closed during the month of January, creating a short term capital gain. This phenomenon has occurred in 16 of the last 20 years.
So investors can take advantage of this temporary mispricing in the CEF market and pick up shares in late November/ early December and ride through January as the discount reverts.
And large, recent price drops in November may lead to greater opportunities as more investors use tax loss selling strategies to realize these losses for the 2018 tax year. This leaves those who want to take advantage of the January Effect a greater possibility to realize gains as discounts reversion takes place in the early part of the new year.
--------------------------
YIELD HUNTING!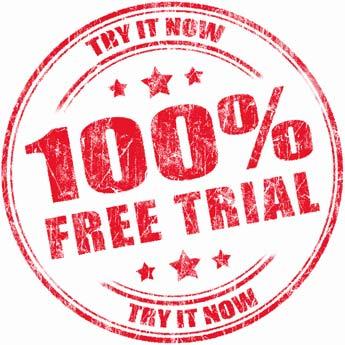 For the most in-depth, superior analysis on closed-end funds, we recommend giving our marketplace service a try. We are currently running free trials allowing investors a no-hassle look into our portfolios and the type of service we provide.
Our Investment Philosophy
Core Portfolio- Our investment philosophy aims to have a Core Portfolio that generates income and gives us a 8%+ total return. We have achieved a return about 350 bps in excess of that over the last four years. We think the risk-return is more favorable on the fixed income side than on the equity, especially after the volatility of recent weeks. Our risk profile is up to 1/3 the risk of the S&P 500!
Peripheral Portfolio- This is aimed at diversifying the Core Portfolio by investing in equity REITs, preferred stocks, exchange traded baby bonds, and other structures including high dividend paying stocks. While our service is aimed primarily at late stage career and retired investors, the strategy can also be used to lower risk by augmenting traditional equity investing via open-end mutual funds or ETFs.
We are highly regarded, check out our our REVIEWS HERE!
Our Subscription Service Provides:
Investment Models- Using Google Sheets, our models update in real time all the information you need with clear indicators for when to buy, sell, or hold.

The Core Portfolio- Holds 16 high yielding Closed-End Funds with a 8%+ yield and a portfolio beta much less risky than the S&P 500.
Our Peripheral Portfolio - A collection of CEF investments across sectors such as Equities, REITs, MLPs, Technology, International, and Fixed Income, as well as a large selection of Open Ended Funds.
The Muni Portfolio - Our comprehensive list of Muni's.
We also include Low Maintenance Portfolios for those that need a little bit of extra hand holding...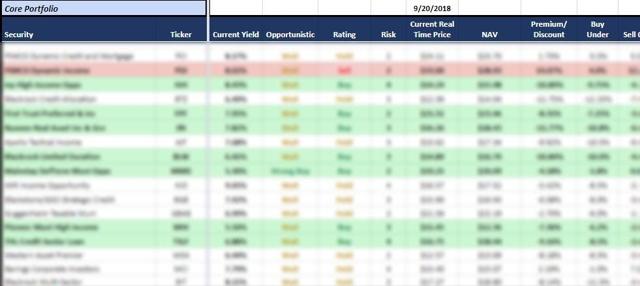 Monthly Newsletters- Details the current investing environment, global news that can affect your portfolio, portfolio construction techniques and advice, and a review of the performance of our model portfolios.
Weekly Updates- Goes through the events of the week and things to watch for in the upcoming week. This also includes performance for our holdings, changes in the portfolio, new opportunities for investing, and the effects the current market situation will have on them.
Fund Analysis- Spotlight focus on investments we find particularly interesting with analysis from industry experts on opportunities we see in the CEF, REIT, Muni, and High Dividend Equity space.
24/7 Access- Via our chat during market with our vibrant community of like-minded investors or privately one-on-one with Yield Hunting directly, you always have someone to answer your questions!
Our Portfolio Tracker- This is our proprietary Portfolio Tracker that can be used in Google Sheets for free!
Retirement- Our ongoing series dedicated to helping retirees and those approaching retirement navigate the many issues they face.
... and much more!
We believe if you give our strategy a try, you will not be disappointed.
Our new website has been launched at YieldHunting.com.