It is only a matter of time until the Federal Reserve hike interest rates - either in September, October or December but it will probably happen by the end of the year.
Just before the FOMC decision today, Bloomberg highlights the different trends in profit growth of the S&P 500 companies to the Fed Funds Target Rate between 2002 and 2015. As shown in the chart below profit growth is in a downtrend and approaching a plateau.
Could the expected rate hike accelerate the downtrend or ignite an increase? we will need to wait and see.
(click to enlarge)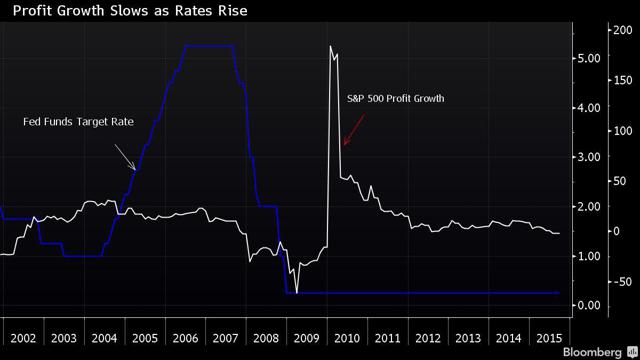 Disclosure: I am/we are long SPY.