Great News for BDC Companies!
The $1.3 trillion budget that was signed late this week by President Trump includes the rule change that will allow Business Development Companies (or BDCs) to increase permissible leverage.  BDCs are publicly traded finance companies that make loans and invest in small mid-sized private companies in the United States.  
Under the new regulation, BDCs will be allowed to employ leverage up to two times total debt-to-equity, meaning they will be able to borrow up to two dollars for every dollar of assets the fund owns and thus make more loans to the businesses in which they invest. Until now leverage for BDCs was capped at a ratio of 1:1 total debt to equity. BDC companies have been seeking this change for more than five years.
BDCs will become more attractive investments
BDC companies will become more attractive investments and more profitable due to the following reasons:
Increased leverage will mean more profits as these companies can effectively double the leverage they currently have to increase their income. The profits for the sector could increase significantly.
The use of additional leverage will allow BDCs to go after larger companies and pursue higher quality deals with less associated credit risk, while still generating competitive returns for their investors.
This change will also allow BDC companies to better compete with Banks.
Many BDC companies that are trading at a huge discount to their underlying "Net Asset Value" (or NAV) will greatly benefit. For example, Apollo Investment Corporation (AINV), a BDC company that we hold in our "Core Portfolio" currently trades at 17% discount to NAV. AINV can use additional leverage to purchase their own shares in the open market. This will result in an immediate increase in the value of the AINV's shares and could significantly narrow the NAV discount and result in a much higher price for the stock.
The change would also allow BDC companies to have a cheaper access to capital, reduce their operating expenses and increase their operating margins.
Finally, BDCs will become very attractive investment vehicles for banks and investment companies, and I would not be surprised if some of these companies will become takeover candidates.
On the negative side
Some lower quality BDC companies could use the extra leverage to pursue low quality deals which could put them more "at risk". Therefore investing in higher quality BDC companies is key here.
In case we hit a recession in a few years, BDCs could take a bigger hit because of the higher leverage. Having said that, we are currently seeing strong economic growth in the United States and across the globe, and this risk is currently minimal. At "High Dividend Opportunities" we closely monitor macro-economic data, and we are ready to advise our members to lighten up on BDC companies in case the risks of a recession increase in a few years' time.
Overall, the new law is overwhelmingly positive for BDC companies. The markets are forward-looking, and we are likely to see increased investor interest and higher prices for this sector very soon.
The HDO Portfolio is well Positioned to Benefit
The High Dividend Opportunities ('HDO') Portfolio has a high exposure to the BDC space, and we have only targeted higher quality BDC companies that are set to benefit  from this regulation.  The portfolio among others includes:
It is worth to note that the 2 companies above will not only benefit from the increased permissible leverage, but also from higher interest rates by the Federal Reserve as most of their loan portfolios are based on "floating rates". These 2 companies provide a good hedge against inflation. 
About High Dividend Opportunities
High Dividend Opportunities is the leading and most comprehensive dividend service ranked #1 in dividends and income on Seeking Alpha, and it is dedicated to high-yield securities trading at attractive valuations.
Our service includes a managed portfolio targeting 8-9% overall yield, and a selection of the best high-yield Master Limited Partnerships, BDCs, U.S. Property REITs, Preferred Shares, and Closed-End Funds (or CEFs). We follow a "value" investment strategy and an opportunistic buying approach, with the objective to achieve long-term capital gains in addition to the highly generous yields.
Currently the high-yield space is offering some unique buying opportunities. This has resulted in an exceptionally high yield for our portfolio - with a current dividend yield of 10.3%.
About the Authors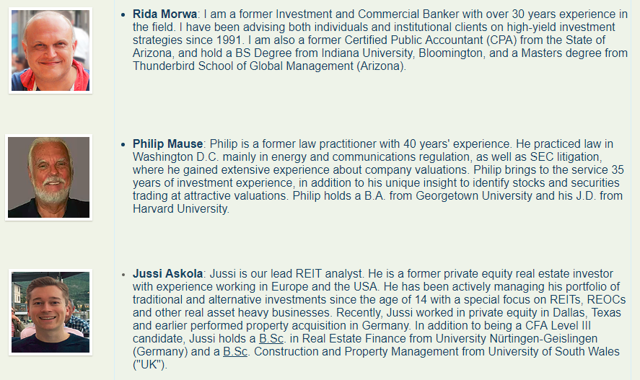 Join us today and benefit from a 'Limited-Time Discount'

We are pleased to provide - for a limited time period - the opportunity to join us on the annual plan and save 32%.
Monthly plan: $55 per month ($660 per year).
Annual plan: $450 per year.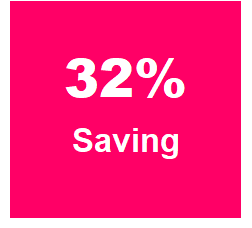 This is essentially 12 months for the price of 8 (or 4 months in savings). This is the first time that the "High Dividend Opportunities" service is offering a discount.
We have recently implemented several changes to our portfolio to position ourselves for superior performance in 2018, and would like to invite our readers to join us as we identify the future outperformers in the most profitable high-yielding sectors.
Join us for a 2-week free trial by clicking HERE.
Sincerely,
Rida Morwa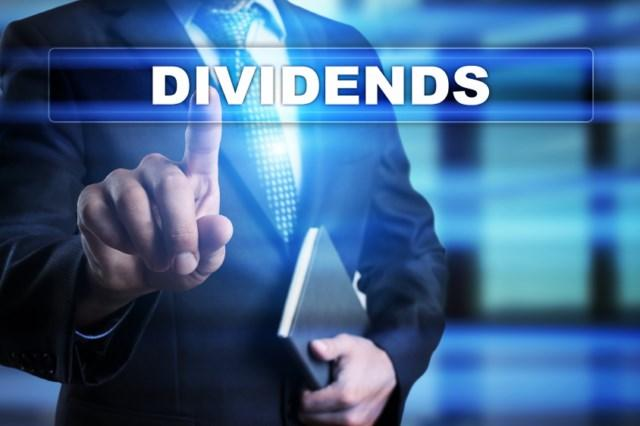 Disclosure: I am/we are long ALL THE POSITIONS IN OUR CORE PORTFOLIO + LRET + LADR + EPR + T +PEI + SOHO + O + SNMP.