Dear follower,
In July 2019, our service "High Dividend Opportunities" reached another milestone, we now have over 2900 members working and learning together. Our portfolio targets yields of 9-10% in safe, high-quality securities to ensure you see high immediate income. These include common shares, preferred shares, bonds, exchange traded baby bonds, exchange traded funds and closed end funds. Our portfolio philosophy emphasizes diversification and safety alongside highly predictable dividends. This income can be used to live, invest or save!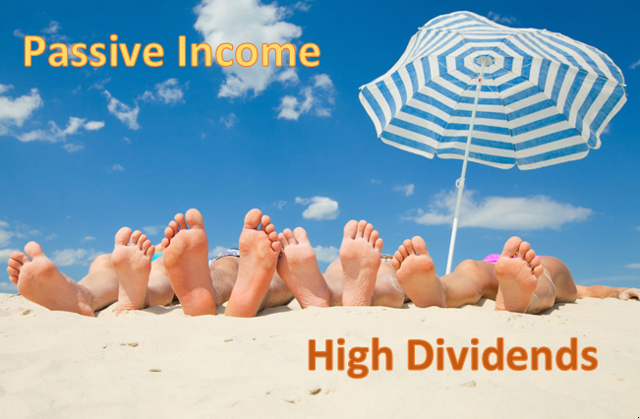 Summer is upon us. For many American children and parents the countdown to school has begun! Children will dread the return to learning while parents look forward to the return to normalcy. Summer should be an extremely enjoyable time! So we've decided to offer one last summer treat to our Seeking Alpha family. A Summer Sale! This is a unique sale like we've never done before. Take in the details below.
The Sale Details
We are holding a special sale. We've found room for 200 new possible members! This sale has two ways it will finish, when we run out of room, or Friday. Like all things in life, this opportunity is a limited time chance and fortune favors the brave! So how does this work?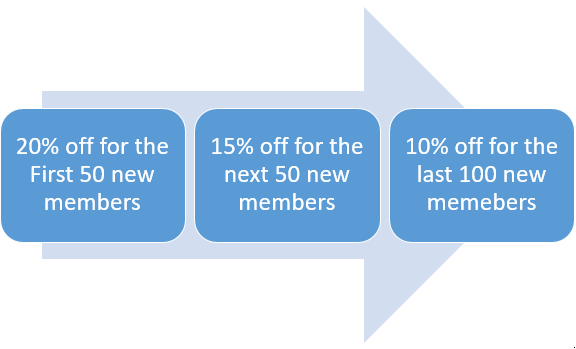 The first 50 new members get a chance to join Seeking Alpha's largest and most successful service for 20% off their first year of membership that means you can join High Dividend Opportunities for only $407!
The next 50 members get a chance to join for 15% off their first year of membership that means you can join High Dividend Opportunities for only $433!
The last 100 members get a chance to join for 10% off their off their first year of membership that means you can join High Dividend Opportunities for only $458!
After that you're locked into our current rate of $509, you'll be shielded from any future price increases! There's no line to line up in. Just you. Your mouse. Your reflexes. We want you to get the best rate! This sale will only last until July 31st or until all the spots are filled!
Ready? Set. Go!
How Do You Get This Special Rate?
You take the following steps:
1. Feel your heartbeat race with excitement
2. Click this magical green button below

3. Fill out the required information and pick the annual rate to get the full sale price. The Monthly rate is still discounted but higher than the annual rate- so it makes sense to save as much as you can! You get 12 months for the price of 10 months (annual vs monthly)
4. Dive deep into all HDO has to offer, get involved in chat, talk to our experts and enjoy our world-class portfolio tracker.
Take a moment to remind yourself of all the benefits that come with a membership to HDO!
A Membership Filled with Benefits
Being a member of HDO means you have access to SIX highly skilled investment experts who cover the entire range of securities.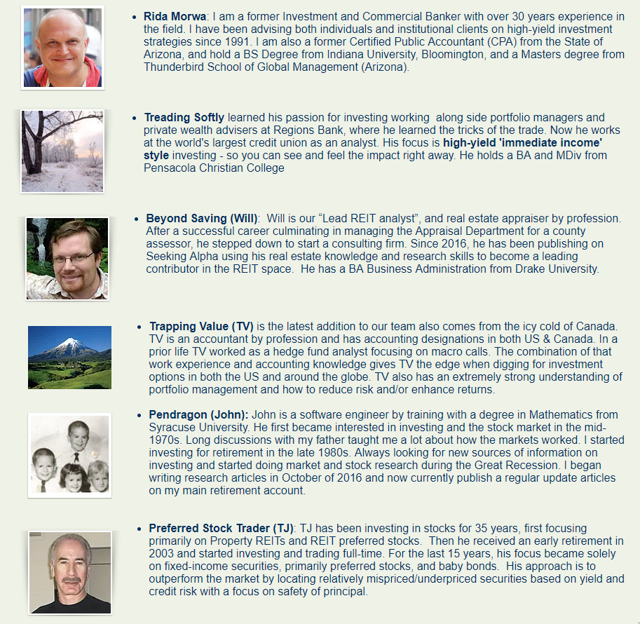 At $407 annually you're paying less than $70 to access one of them all year round! Compared to other marketplaces - you're getting a steal! 
It is the same deep lineup of contributors that has earned us 281 reviews averaging 4.8 out of 5.

Our contributors disclose all trades they make for their own portfolios, even in securities that are not part of the high-yield portfolio, allowing you to get the ground floor access to even more of stock and option ideas!
If that isn't enough you have access to a treasure trove of previous research and articles that will educate you on how our Income Method works, insights on Social Security and a primer on Preferred Securities that answer the questions that investors have about them.
You gain access to a world-class portfolio tracker. It will keep track of your investments in stocks, funds, and bonds. It includes all the basic functions of any investment tracker and much more!
It displays the following:
What you own, the cost of your investments, present value, gain (loss), each holding's percentage of the total portfolio.
Dividend yield, monthly and annual income calculation.
Live share price and today's price change.
Allocation warnings when a holding exceeds a preset percentage of your total portfolio.
Warnings when the dividend income from a single holding exceeds a preset allocation threshold. This feature is designed to help you remain diversified and limit your risk.
With your membership you also gain access to our Dividend Tracker! Hate not knowing when your next big dividend payment is coming? Hate buying a security and realizing you missed the Ex-Div date by a couple of days? Our dividend tracker solves these problems by highlighting when and how large your next dividend payment will be! It makes organizing your bills and finances easy when you know when your money is coming!
High Dividend Opportunities, The #1 Service for Income Investors and Retirees
We are the most subscribed-to service in the high-yield space. Take advantage of our 2-week free trial to get instant access to our model portfolio (currently yielding 9.5%), our preferred stock portfolio, income tracking tools, and our report entitled "Our Favorite Picks for 2019".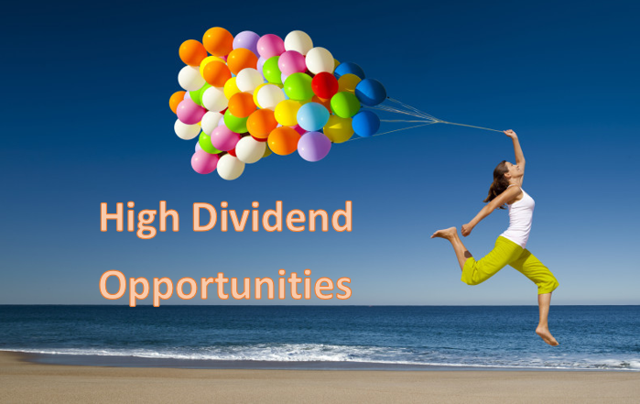 Come join us!
I am confident that you will love our service! To join us please click HERE.
Sincerely,
Rida MORWA