Dear Followers,
I believe that the best investments are found by the best experts. Some of those experts are celebrating a very special day - Canada day!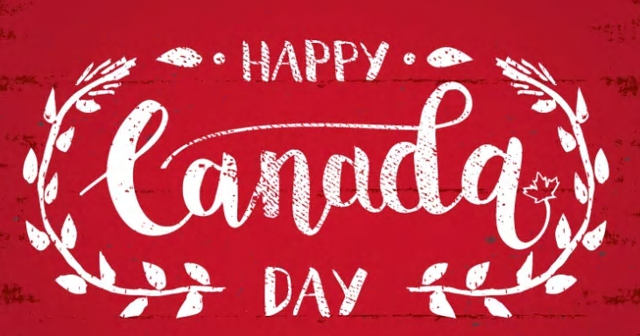 We are proud that both "High Dividend Opportunities" authors Trapping Value and Treading Softly are proud to be Canadians! These two experts have helped us grow and gain exposure to new markets and securities.
Furthermore, we have a chat room dedicated to Canadians, their markets and how investments can impact their taxes. I would love to see more Canadians join our HDO family!
Why Invest in High Dividend Stocks?
Why should you invest in high yielding dividend stocks? They provide high immediate income. This income is the only form of real return an investor can receive while still holding onto their shares of a company. It is cold hard cash and provides a buffer against the volatility of the market!
Here at High Dividend Opportunities we are experts at finding high quality, undervalued dividend stocks for you to invest in. This creates high yielding opportunities where normally they wouldn't or shouldn't exist. We issue real time buy alerts to our members to capture these high yields allowing you to get more income to reinvest elsewhere or live on!
How can you gain access? Simple. Sign up for High Dividend Opportunities. Take a 2 week free trial for a spin and you'll never look back.

A Short Explanatory Video
I often get asked what exactly High Dividend Opportunities has to offer and who would really benefit from it. So I and my team decided to make a brief video that would help answer those questions. I think it is a must-see for all retirees and investors planning for their retirement. Take a look for yourself and let me know what you think!
Spring into Summer Limited Time Sale - With Up to 20% Off!
We've seen new members joining to get into the positive atmosphere and focus on the future. We have decided to cut our prices for your first year of membership to make this easier for you. Average folks like you and me shouldn't be shut out from great opportunities!
At High Dividend Opportunities, this past year has been a busy one, with thousands of new members joining our group and enjoying recurrent high dividends.

When you change your perspective, you can change your life. We've had countless retirees tell us their income stream is larger, life is less stressful and they don't feel the need to be panic-driven tied to their brokerage screen monitoring every changing pixel of market value. They sit back, enjoy life and recognize what wealth really is.
Many new members have locked our special 20% off their first year of membership and you can too! These new faces are jumping right in because now is the time to be buying high-yielding safe dividend plays and enjoy the high dividends for years to come.
How Do I Get This Sale Price?
You can simply sign up for High Dividend Opportunities and get 20% off your first year. That is $408 for the annual plan or $720 if you decide to pay monthly. The annual plan discount is an additional 43% off compared to the monthly plan!
High Dividend Opportunities, The #1 Service for Income Investors and Retirees
We are the most subscribed-to service in the high-yield space, and consistently the highest-ranked service on Seeking Alpha since 2016. We spend countless hours and over $300,000 per year researching the market and locating mispriced, oversold, and undervalued opportunities. We share those opportunities with our members at a fraction of the cost.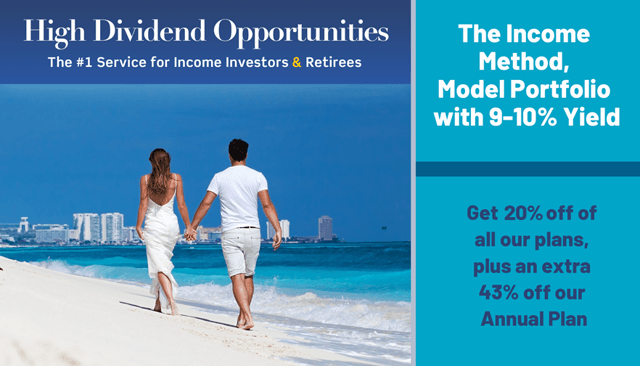 Over 4000 members have joined us already, come and give our service a try!
Don't miss out on the "Power of Dividends"! Take advantage of our 2-week free trial to get instant access to our model portfolio targeting 9-10% yield, our preferred stock portfolio, and income tracking tools.
Most importantly, you get access to our defensive investment strategy, with picks that are set to soar in case we hit a recession.

No one needs to invest alone. Join our family of income investors by Clicking HERE!
Sincerely,
Rida Morwa