Dear Followers,
As seasons change, so do the activities that go with them, in winter you can ice skate and build snowmen in the north. In summer, you enjoy the beach and being out in the warm sun. In fall, its wonderful to go on a drive, stroll or bike ride through the countryside to see the changing leaves and the canvas of beautiful colours.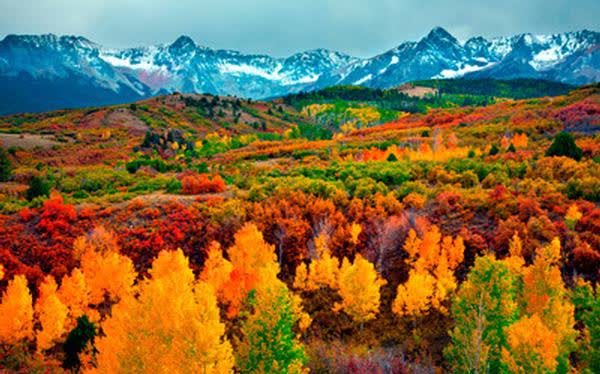 Just as each season requires a different approach or mindset, so does each phase in an investors life. When you're younger you make choose to take more risks as you try to accumulate additional capital to grow your portfolio or income stream. As you get nearer to retirement, preserving your income stream becomes more essential and you invest more heavily in bonds and preferred equity.
Often many will relegate responsibility of their portfolios to others. Whether its term fund managers or an advisor, if you do so you must ensure their mindset and method matches yours. High Dividend Opportunities has taken on the established mindset by flipping the equation back to its original understanding. For generations, we viewed income as more important than stagnate assets. Currently this is eschewed for stockpiling money as if their nuclear warheads. Its silly to leave money idle, not enabling your life for a "just in case" when you can have it securely generating you income to live off of as well. That's where we can help with all stages of an investors life.
Knowing where to buy to get great income is our specialty. We're not day traders, or momentum gurus. We love to focus on old-fashion reliable dividends from high yield opportunities. You don't need to race to the top and beat everyone else when you know your next dividend check is in the mail. That the beauty of our 'Income Method' which targets an overall dividend yield of +9%. We are able to achieve such high yields by focusing on solid mispriced dividend opportunities, or ones that go under-the-radar.
Join High Dividend Opportunities. Get 20% off your first year and join us on the journey to having a portfolio whose income provides for more than your needs cost!
We show you how to invest in income generating opportunities and teach you why its important to do so. The goal stops becoming "beating the market" or "getting $X in cash" but becomes finding the right level of income to fund the lifestyle you want in your retirement.
We do the heavy lifting, so you can enjoy life more. Less stress, more peace. Give us two weeks to prove it.
Hire a plumber to fix your pipes. Hire High Dividend Opportunities to help your retirement.
===
We also invite you to take a two week free trial to "High Dividend Opportunities" The #1 Service for Income Investors and Retirees. By taking the free trial, you will have access to our model portfolio targeting a +9% yield by investing in dividend stocks, bonds, and preferred stocks. We are offering a limited-time 20% discount for the first 100 persons taking the free trial. Test it for yourself, I am confident that you will like it!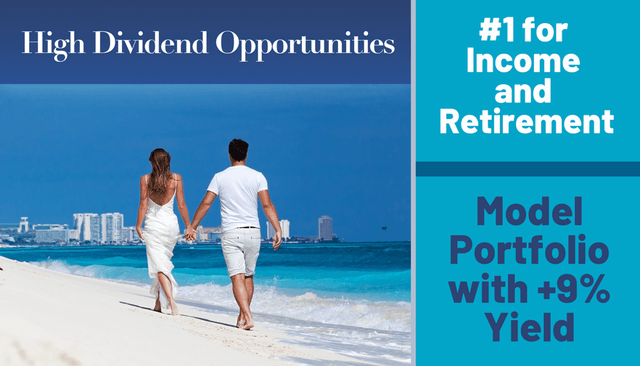 For the 2-Week Free Trial for our membership, please Click Here.
Sincerely,
Rida Morwa, High Dividend Opportunities