Dear Followers,
Boy, 2021 has been an exciting year already. Were you ready for it? News both positive and negative continues to flow through the internet. I have seen events outside of the market that have rocked the world.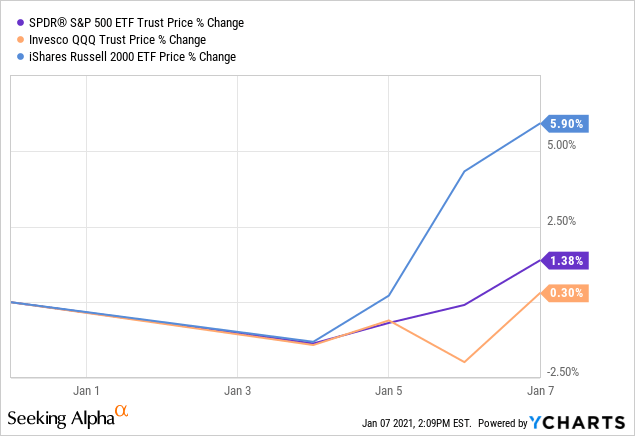 Meanwhile the markets have continues to blaze trails higher, the market hates uncertainty. With the political drama coming to a close, the market is looking forward to looser fiscal spending and more support for the economy. We are alerting our members on how to position their portfolio to benefit from the recent Blue wave. Even if you disagree with their ideologies, you can still generate income from understanding it.
I'm not promising to make you wealthy tomorrow. I am promising that over time you will become wealthier and wealthier as we invest in the market together.
Knowing where to buy to get great income is our specialty. We're not day traders, or momentum gurus. We love to focus on old-fashion reliable dividends from high yield opportunities. You don't need to race to the top and beat everyone else when you know your next dividend check is in the mail. That the beauty of our 'Income Method' which targets an overall dividend yield of +9%. We are able to achieve such high yields by focusing on solid mispriced dividend opportunities, or ones that go under-the-radar.
Remember I'm pulling for you. We're all in this together!
Get 20% To Help You Get A New Outlook
Join High Dividend Opportunities. Get 20% off your first year and join us on the journey to having a portfolio whose income provides for more than your needs cost!
Our normal annual price is $510, so you can get your first year for only $408!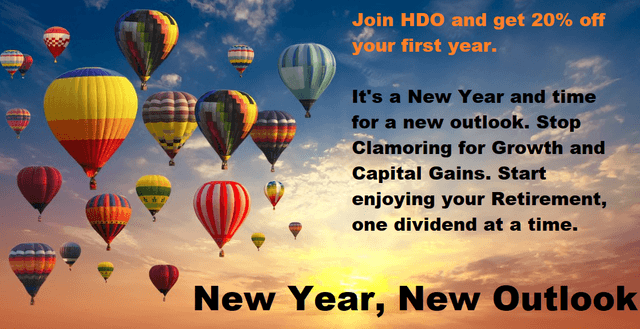 We show you how to invest in income generating opportunities and teach you why its important to do so. The goal is finding the right level of income to fund the lifestyle you want in your retirement.
We do the heavy lifting, so you can enjoy life more. Less stress, more peace. Give us two weeks to prove it.
===
We invite you to take a 2-week free trial to our service. It is the #1 Service for Income Investors and Retirees. By taking the free trial, you will have access to our model portfolio targeting a +9% yield by investing in dividend stocks, bonds, and preferred stocks. We are offering a limited-time 20% discount for the first 100 persons taking the free trial. Test it for yourself, I am confident that you will like it!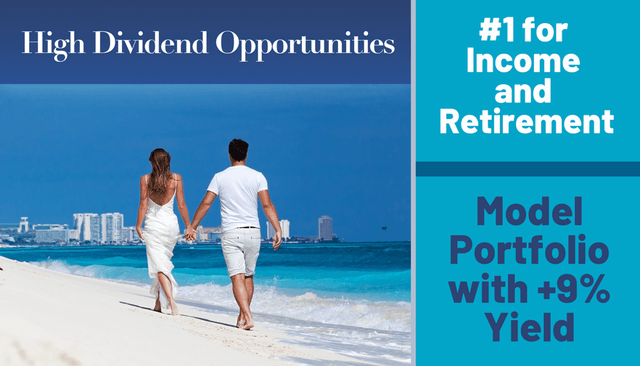 For the 2-Week Free Trial for our membership, please CLICK HERE.
Sincerely,