There are three reasons why S&P 500 is going to break out to the upside of the current 12-years sideways trading range:
Current demographics
Sustained low interest rates
Sustained low inflation
The really big news these past couple of months has not been Europe. Greece, or Spain, or whomever's debt is small change to the global economy. The real story here is that QE worked, and is now being reeled back in. This is extremely bullish because it means low interest rates and low inflation are here to stay, and that is what the stock market likes, a lot. And it's just what the largest segment of the U.S. population needs, even though they don't know it yet. Growth in the U.S. is going to come from the same demographic it always has, which happens to be the before mentioned demographic: people in their twenties - see Figure 1. Current demographics are the #1 reason why I am bullish on U.S. stock indices.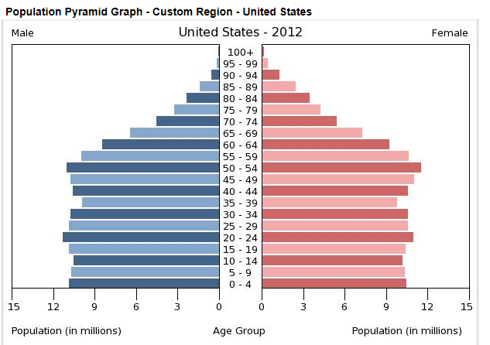 Figure 1. Current U.S. Population Pyramid
A funny thing happens to many of us as we age. Rather than becoming introspective, we go retrospective. It must be an ego thing. Our accomplishments take on significance when viewed thru our own prescription lenses. And the coming and goings of the younger generation start to seem much more trivial to our own journey. For example I think about when I was a kid in the old neighborhood, where a family with 4 or 5 kids was considered medium sized, and the grandparents lived in an add-on apartment above the garage, and there was no such thing as debt other than the mortgage, and the two most important things in life for our parents were work, and church. While that may sound like the good old days to many of us now, it's actually a pretty accurate description of home life today for one of the most politically influential groups in America: Hispanics, or Latino Americans. When I look at the growing Latino communities across America, I see nothing but upside. Latino Americans share the same faith and beliefs as the majority of Americans, which makes for easier assimilation. Yet they don't have the baggage so many 3rd and 4th generation Americans have when it comes to debt and a sense of entitlement. In other words - they don't mind work, and they definitely value education, and the imprint that leaves on their children is priceless.
Latino Americans, along with the children of many working class whites and African Americans from America's big cities, are finishing up their secondary educations and poised to make a big impact in corporate America going forward. I saw first-hand how street smart kids took over the trading pits of the financial markets on the Chicago exchanges in the 1980's and 90's, and it's very likely we will see the same thing now in corporate America. In 2008 Hillary Clinton's pollster identified street smart, college educated 20-something-year-olds as a very influential group. There was little she could do to capitalize on it though, as her opponent, an upstart freshman senator from Chicago, Barack Obama, already had that demographic locked up. And one thing this group knows first-hand is the importance of keeping the group happy over the individual - call it a tribal mentality as opposed to a clannish one. The days of the 100% American mark-up are long gone, but that's ok because these kids understand that less can be more in the long run. This means they will make good, fair managers on the job, and of their family's finances and savings. And their parents, who worked so hard to get them into college, would not think of letting their grandkids go to day-care, when they can pitch in to watch them now, which means more savings, which means more money going into their kids 401Ks.
Let's back up now because earlier I mentioned two very important economic components which represent numbers 2 and 3 for the bull case. Number 2, sustained low interest-rates is a no-brainer. We will see low interest rates for many years to come, because that's how the Treasury will pay down the national debt, and that's what the Fed, which has only gotten more transparent in my lifetime, says it plans to do. The last FOMC statement stated they will keep rates at "exceptionally low levels…at least through late 2014". That's 2-1/2 years away. If there is one thing the Fed and Treasury's performance throughout the QE period has taught us, it is that you DO NOT fade the Fed. Central Bankers around the globe have gotten very good at getting what they need from global markets, and now that they have crossed the proverbial 50-yard line they are not going to be backing down, but pressing their gains.
What about inflation? The Fed says the FOMC "anticipates that inflation over the medium term will run at or below the rate that it judges most consistent with its dual mandate". Here I need visuals; particularly with the current volatility in energy prices. This is really the kicker because while positive demographics are a done deal, and sustained low rates the same, it's not going to do us a lot of good if higher food and energy prices are soaking up our disposable income and eroding our currency. The commodity genie needs to be put back in the bottle for stocks to break out to the upside of the current 12-year sideways channel. And a look at the Goldman Sachs Commodity Index in Figure 2 confirms that the uptrend which was a residual of QE over the past few years has in fact broken down.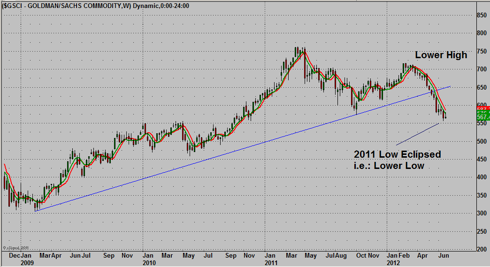 Figure 2. Goldman Sachs Commodity Index
Commodities put in a lower high in late winter of this year followed by a lower low 2-weeks ago, and that simple patterns spells trend reversal. The reversal of the commodity bull market has a two-fold effect. Number 1 it saves everybody money from filling up the car with gas to buying food at the grocery store, and number 2 it stabilizes the currency. For all the gloom and doom about the demise of America a glance at the monthly chart of the U.S. Dollar Index in Figure 3 shows a currency that has stabilized over the last several years. In fact a case for a long-term base can now be made.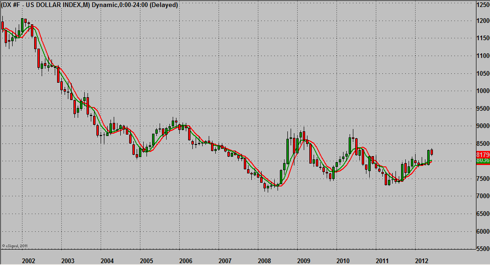 Figure 3. Monthly Chart of the U.S. Dollar Index
Do you think the stock market could produce a sustained rally going forward? Look at the monthly chart in Figure 4 of the S&P 500 going back 40 years, and ask yourself with exceptionally low interest rates and falling inflation, why not?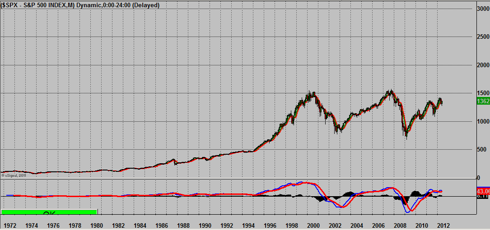 Figure 4. Monthly Chart of the S&P 500 Blue Chip Stock Index
The S&P closed up over 2.5% on Friday, June 29, and in my estimation this is just the beginning.
Jay Norris is the author of the best selling The Secret to Trading: Risk Tolerance Threshold Theory
Trading involves risk of loss and is not suitable for all investors
Disclosure: I have no positions in any stocks mentioned, and no plans to initiate any positions within the next 72 hours.