ACYD - Exponential growth
ACYD, a few months ago at 0.001 per share has been steadily climbing the scale since the second week of September to an intraday of 0.0123 as of October 1, 2013; an 82% increase. Although fluctuating, its overall bull movement seems constant, at least for now. This stock has recently traded a massive volume of 58M shares, generally keeping investors in the green.
The increase in the American Community Development Group (ACYD) stock price began after the company's merger with Wialan Technologies, which acquired the company on August 29th. Although the newly formed company will operate as Wialan Technologies, it will continue to trade under the ACYD symbol until the new SEC registration is officially changed.
According to their September 19th PR, the Wialan Company, a next generation Wireless Telecommunications provider, has successfully demonstrated on September 18th in Florida, its new Internet Service deployment (WEW system) to solve public safety issues at the beach. This proprietary system offers lifeguards a 24/7 surveillance capability on dangerous beach conditions. With its established track record of successful installations in various types of facilities requiring superior telecommunication equipment, the company is positioned to grow exponentially from their five years of established R&D, sales and impressive WIFI installations in ten countries.
Although the market valuation has recently dropped from $8M to $6M, there is a definite bull movement to its stock price, however, it still has a long way to go. Nonetheless, the recent merger combined with the company's track record may help in retaining that bull movement. This stock is definitely worth watching closely, it may prove to be profitable to investors in the short term.
Did you know that penny stocks have helped create the most wealth? By following the advice of the savvy, even a novice can generate healthy profits. SuperSmartStocks is the new penny stocks information portal that reports on all active penny stocks. We also have huge stock picks. Subscribe right now to the greatest stock picks newsletters on the planet!
supersmartstocks.com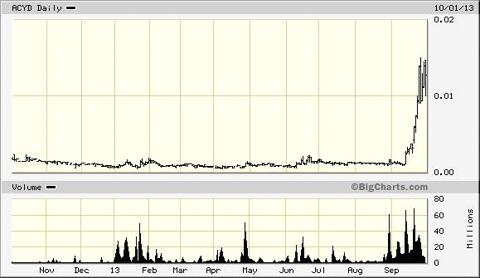 Disclosure: I have no positions in any stocks mentioned, and no plans to initiate any positions within the next 72 hours.