JetBlue and Southwest's Sale Prices
By Paul Price
Excerpt:
You might want to think of put writing on Southwest (LUV) or JetBlue (JBLU) as a form of "priority boarding" into the shares of these well-managed airline companies.

If you've made a good assessment of the value of the underlying shares, the odds will be skewed heavily in your favor. You'll either get in cheap (if eventually exercised) or keep 100% of the premium collected up front.
The full article is posted at Guru Focus, here. We show you how we determine the value of the companies and analyze the stock and option choices.
First published for Arrow Loop Research's Actionable Trading Ideas subscribers. Click here for a FREE trial.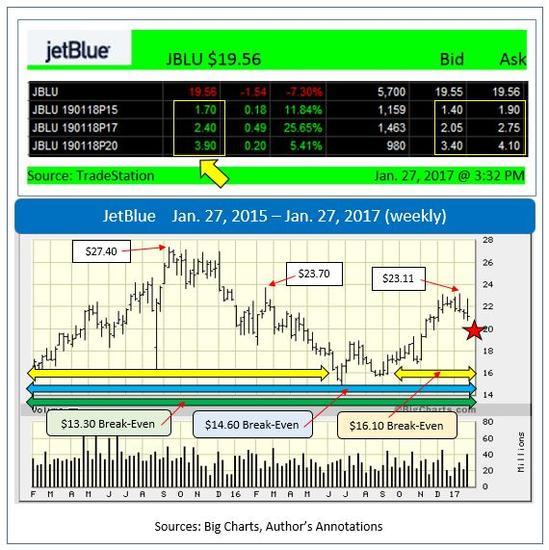 ​
Disclosure: I am/we are long LUV, JBLU.