The official CPI numbers for the year ending September 17 look pretty tame at 1.15% but I doubt that any of you feel this represents your true cost of living increase from 12 months ago.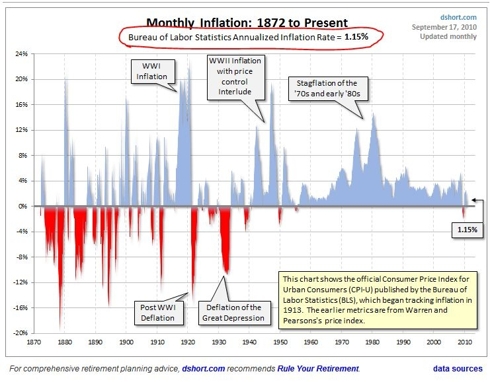 Doug Short's ShadowStats.com presents insightful 'adjusted' inflation numbers that restate the government's figures using the methodology they themselves used in past decades (before major changes in 1982) which included removing food and energy from their 'core' inflation rate figures.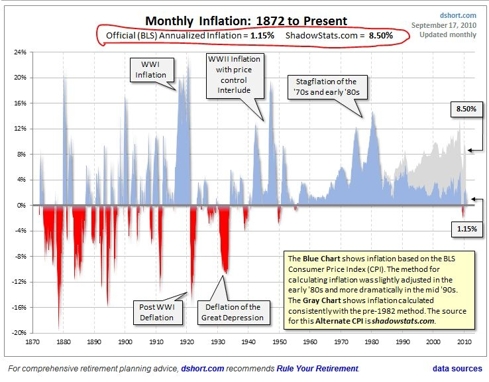 Unless you find you don't use food and energy, the adjusted number is more likely to reflect your real cost of living increase than the bogus 'core' CPI number.
The worst is yet to come as deregulation of electricity prices is on tap in many areas starting next year and many of the people reading this site will surely see huge percentage increases in their Federal income tax rates on dividends and capital gains starting January 1, 2011 as well. Tax rates do not get figured into either set of CPI numbers even as they impact your net spendable income in a major way.
I'll leave the health care cost inflation discussion for another day.
Disclosure:
none