In response to Syarzhuk's question about how reinsurers typically trade in relation to book value, I compiled a chart of the movements in price to tangible book for a set of reinsurers, all of whom I've written about (see here).
In my opinion, it is possible the discount is due to very pessimistic views about the near term future of investment income due to Mr. Bernanke. But I rather think it is temporary and will be corrected in due course. See the change in the price-to-tangible-book value rations for 8 reinsurers below: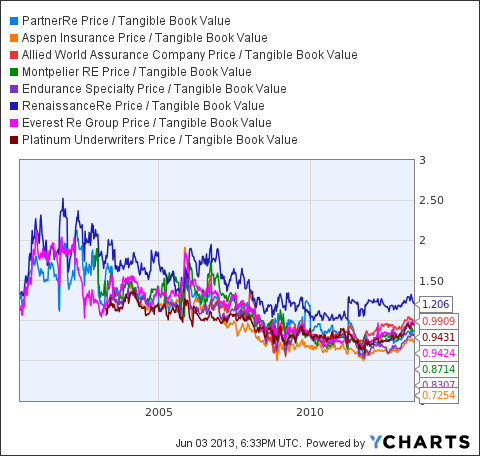 The main reason I believe the above trend is temporary is that the average ROE is above the average high yield bond rate: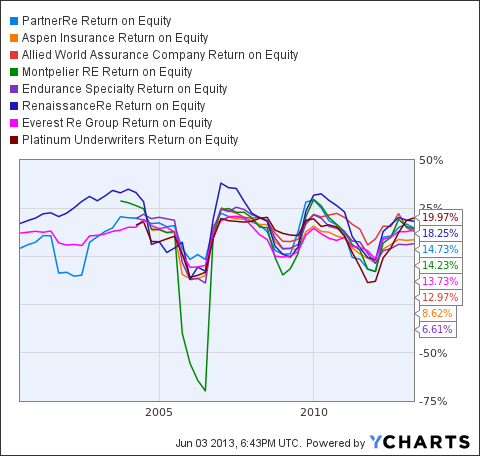 And here are some bond yields. Provided reinsures can beat these yields with the ROEs above, they rationally ought to sell above tangible book value: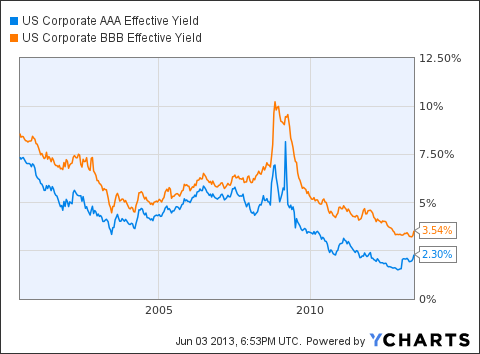 Disclaimer
The opinions expressed in this article are those of the author as of the date the article was published. These opinions have not been updated or supplemented and may not reflect the author's views today. The information provided in the article does not provide information reasonably sufficient upon which to base an investment decision and should not be considered a recommendation to purchase or sell any particular stock or other investment.