(I submitted this article to SeekingAlpha on 4/25, the day after AAPL's earnings. Unfortuantely they decided not to publish it after a long process. In the meanwhile, AAPL has dropped >5%.)
I know, the road of predicting Apple's (NASDAQ:AAPL) top is paved with tombstones. But this has never stopped people from trying. I thought it's time I made my contribution.
I got into the Ready stage when Steve Jobs passed away (here and here). It turned out to be too early, as I cautioned. I've been watching it since, was tempted a few times but never pulled the trigger, and missed some short opportunities as a result. But there are still plenty of short juice left. Here's why.
1. The New iPhone is a faint shadow of its predecessors in the wow factor, and loaded with small but annoying problems. And the coolest thing about the next iPhone is "liquid metal"? OK, it sounds cool. But look at the thingy you use to ply out the simcard (I thought human civilization has moved past the lowly trick of using proprietary sockets and little widgets after USB, but Apple shall remain forever behind). Yup, just more of that.
As I had predicted (and feared), innovation at Apple has taken a huge hit after Jobs. It's not what Mr. Jobs had done personally in design or the talent pool at Apple; it's how he had spotted talent, organized them, and made good judgments. Steve Jobs was a great visionary leader. Tim Cook may be an excellent manager, but so far nothing in his track record demonstrates that he's a visionary. And it continues not to demonstrate that, confirming my earlier call.
2. The landscape of consumer electronics can shift in a heartbeat. If you slow down in innovation, you can go from throne to slaughter house in a year. Look at Sony (NYSE:SNE), Nokia (NYSE:NOK), and RIM (RIMM), among many others. Apple's vast cash pile will be helpful, but it's a secondary support role and can never make up for Steve Jobs.
3. Competition will only intensify in the future. Android shows no sign of slowing down and will continue benefiting from the competitive and open nature of multiple manufacturers. Samsung (OTC:SSNLF) is never far behind. And Google Glass will be the death knell to Apple, for both the iPhone and iPad, when it comes out. I doubt it was an accident that AAPL topped right on cue of the Google Glass news.
4. OK, now China saved Apple. That's fantastic. How about going forward, though? First, there have been many signs of China slowing down; the only question seems to be how hard the landing will be (I still maintain my earlier prediction of a relatively benign landing). My favorite story is that a Rolls Royce stretch dropped 100 million Yuan (~$16M) at this year's Beijing Auto Show from last year -- the price last year was for a "package" (no it's not what you think you pervert) but still.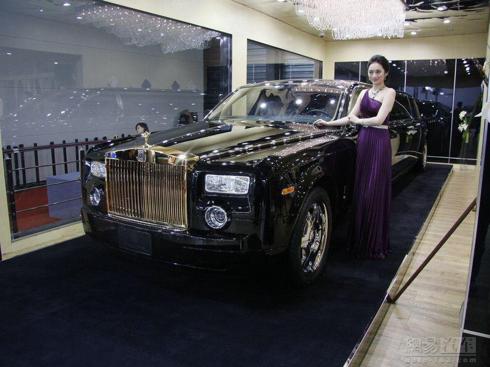 I can't find hard data on Apple's market share in China. But everybody there who wants and can afford to be cool seems to have at least one iThingy, including college kids on borrowed money (just like here). Note that phones are not subsidized by carriers in China; a 32G iPhone4S goes for about 5000 Yuan ($830), or one month's untaxed salary for a decent white-collar job even in major cities. Everybody else has Android. I seriously doubt Apple's growth story can go on for longer than a few months -- it has been too much of a frenzy to last. It may maintain the market share for longer; but the growth will zero soon.
In summary, Apple's lack of innovation post-Jobs has confirmed the fear, Google Glass poses a huge threat, and the huge surge in China sales is not only unsustainable but also likely a one-time phenomenon.
I wrote this the day after earnings. During the time this article was in the queue, the persistent decline in the three days post-earnings has confirmed that the surge was nothing more than a short squeeze. As always, you need to be paranoid when shorting AAPL; take profit often and cut loss early.
Disclosure: I have no positions in any stocks mentioned, but may initiate a short position in AAPL over the next 72 hours.