Green shoots or weeds?  That's the question on everyone's mind these days.  Commercial real estate vacancies are rising, mortgage rates moving up, the car manufacturer's are filing for bankruptcy...the bad news just doesn't let up. 
But - trade what you see, not what you think.  And one indicator I like to use is not flashing a red light, or even a yellow light at this point.  That indicator is the various bear market mutual funds or ETF's.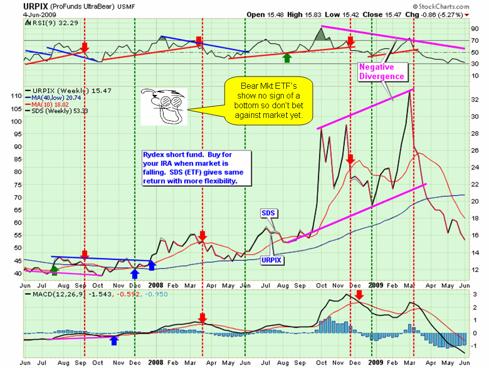 The bear market funds momentum still apppears to have strong downside momentum, so for those looking for the same stock shorting opportunities we enjoyed last summer, patience is a virtue.
Disclosure: Long KGC, CDE, CEF, FCX, DSX, holding cash, no short positions