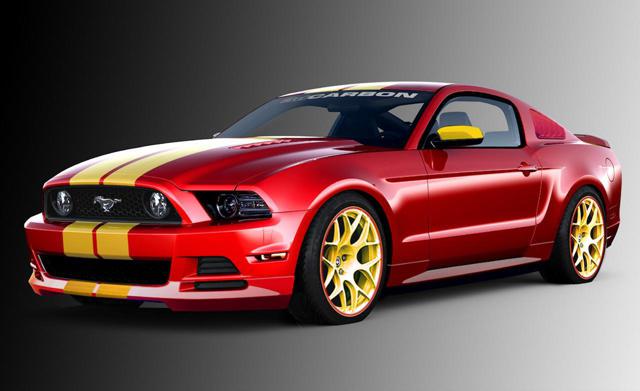 The American multinational automobile-manufacturing company, Ford Motor Company, has decided to launch its new high-tech automobile, GT2017, as reported by Ford breaking news. Ford news stated that this highly advanced automobile would use 600 horsepower and the twin-turbocharged Eco Boost 3.5-liter V-6 will power this automobile. The management of the company has announced that the price of this new vehicle would $400,000, which is four times more than the expected price. This huge price is sufficient to explain that the producer wants to sell this car to a small section of the society.
The new car is capable of competing with highly advanced cars, such as Lamborghini Aventador. The production unit would manufacture only 250 units of the advance vehicle. It speculated by Ford News today that this new car would contribute $100,000,000 to the revenue of the business. Last year, the revenue of the company was $144,000,000,000. This huge figure is adequate to elaborate that the car-maker dominates the market.
The innovatively designed car would play an important role in adding to the profits of the business, as it would be generating huge sums of money with its limited supply. A senior official of the Ford Motor company has stated that the introduction of this new car would improve the reputation of the manufacturer. It has been designed to satisfy a very specific segment of the market that encompasses enthusiast and professional drivers. Once this class is catered, it is anticipated that this car would also satisfy the ordinary consumers.
This plan will help the automobile manufacturer that is working to launch 12 more vehicles till 2020. It has been quite fortunate as the American automobile market is expanding and the car sales have increased by 70%. The newly pioneered expensive vehicle has been able to lure a number of young enthusiastic drivers. It is expected that these enthusiastic drivers would soon purchase this highly modern car. The endeavors of the company mark a significant impression for the future prospects in favor of the company itself.
The selling record of the corporation has been quite impressive as it was revealed that 65% of the buyers of high performance vehicles were customers of Ford Motor Company. GT 2017 was demonstrated in a recent automobile show in Detroit. Market analysts have critically acclaimed the efforts. Now it is yet to be seen that to what extent the introduction of this highly valued car is able to dominate the market and threaten the producers of other expensive automobiles.