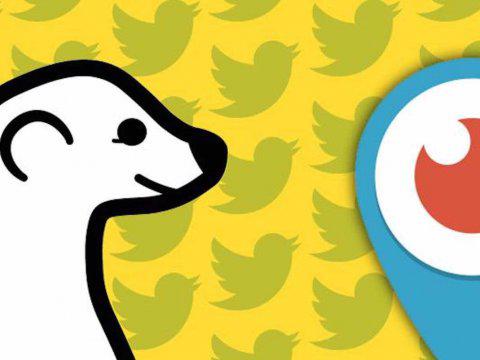 Twitter is trying to convince the media publishers and celebrities to use Periscope instead of Meerkat.
Twitter is trying all the ways possible in order for the live streaming company Periscope that it recently acquired to beat Meerkat which is an independent competitor. Latest Twitter news is that the social media has begun contacting the celebrities where they are trying to be convinced that they should switch to Periscope and that Meerkat is dying.
Twitter news further reports that the social media giant is also in touch with the publishing and media companies that use Meerkat, so far so that if they don't begun using Periscope instead of Meerkat, the company will cut the access to Amplify for them. Now if you're wondering what Amplify is, it is more like a twitter commercial TV where brands and media companies work together for promoted tweets including the video clips which results in boost for both the media company and the brand.
As far as attracting the stars towards its new acquisition are concerned, Twitter is not the only one playing the game. The sources inform that Meerkat had been trying to get hold on the celebs to switch from Vine to Meerkat,. Vine is a twitter owned app and Meerkat want the celebs to broadcast via Meerkat.
The moves made by Twitter highlight the head-to-head competition that both the apps, Periscope and Meerkat are facing at the moment. These apps are much alike than being different on the whole. Twitter has an edge due to positioning itself as a platform for broadcasting with the sought-after content and large number of audience.
Twitter's CEO and investor are said to be contacting the celebrities and convincing them over why to switch to Periscope. The source says that Twitter has become so obsessed with Meerkat that it talks about it almost every time. This annoys Periscope employees and owners at some time too. It is having a very aggressive tactic against Meerkat and is planning to let all the people switch to Periscope to the point that nobody is left on Meerkat.
As soon as the acquisition was performed by Twitter, it started reaching out the celebrities and asked them to wait for Periscope to be launched and choose it as a live streaming app. Within hours, Twitter had cut Meerkat's social graph access on Twitter. Despite that users are able to share Meerkat streams on the social media, they are unable to seamlessly follow Twitter as previously.
The major question is if Twitter can win the live streaming app war even after the aggressive tactics it has gone into when it comes to Meerkat.