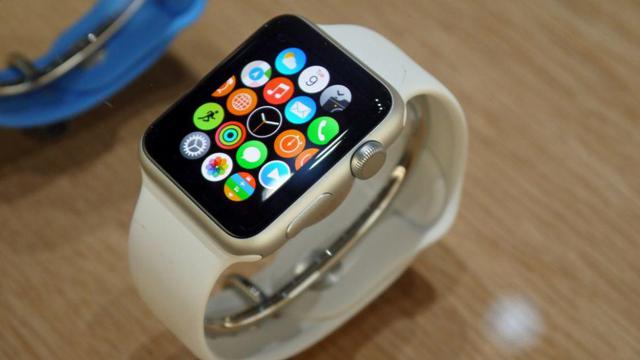 Apple Watch can be pre-ordered by the consumers. The store has begun getting orders on Apple Store website and app for iPhone and iPad.
Apple Watch has been in the buzz far before its release. It has been said that its release changes the way we have been looking at smart watches up till now. The watch had been released earlier this year and the latest buzz is about it being all set to be available for the consumers to test and cherish it along with their other Apple gadgets.
Latest Apple news is about the company flipping the switch for Apple Watch pre-orders which lets the customers buy the device they like through the website for Apple Store or via Store app for their iPhone and iPad devices. Earlier, the customers had the provision to favorite the selection they preferred, in which they could pick their choice among the three Watch designs and numerous bands for each of the design. However, now the users are able to order the watch via the Apple Store website and/or app. They can either pick it up from the store (after the order) or get it delivered to their homes and the process shall start from April 24.
Also, Apple news reports that at the store and couple of authorized resellers in the countries where it gets launched from example Australia, China, France, Canada Japan, UK and US, the watch can be tried upon but cannot be taken home. In the beginning, the prospects can make an appointment for the try out purpose and also a personal guidance needed for knowing the best way the Watch can be utilized and which one is a suitable one.
Before opting for the pre-order, it is advised that you go to the store and get hands on experience regarding the watch after making an appointment. This will give you enough reasons as to when to buy the watch.
It is expected that it will be take a long time before the watch is made available in the store for the users to go and buy it before going through the pre-order process. The Apple representative said that the decision is for a long time to stay. So the only way you can access the Apple Watch in order to obtain one is through the online store available. It is going to be interesting to see the available stock decreasing. The launch is going to see a limited stock and April 24 seem to slip away very easily and quickly.
People can go and take the first round of review before buying it and ask the Apple specialist regarding any queries that they might have.