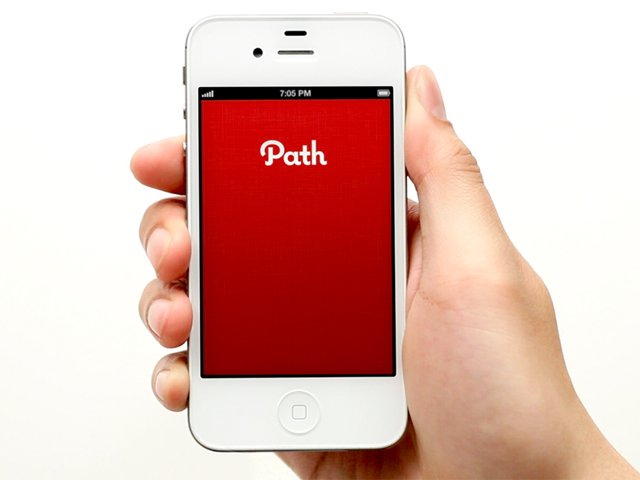 Seems like Facebook is quite impressed with Path's design, After Like For Thumb Up inspiration, it is incorporating Flyout feature from Path.
It is useless to resist when we are talking about Facebook. If there is a feature that is benefiting the social network and its 1.44 billion users, it shall not care if you had built it for small audience in the first place. Whether we come across the Follow button by Twitter or the verified profiles, Snapchat's photos (disappearing ones) on which you can draw, Facebook will always try to adjust that in its own company. You may call it inspiration or even coincidence, or maybe copying. There are times when there is a definitive approach and way of building something, a social app even if there has been a chance that it is done before.
Latest Facebook news is regarding its one of the favorite apps which is to cheat designs from Path. One of the social network's employee said that "Facebook is trying to copy Path." While multiple features get cut out overseas by messaging apps belonging to Asia, such as WeChat and Line, one app saw its features suddenly being adopted by Facebook as soon as it made to the U.S. For example, instead of letting users type "Ok", it lets them tap on the send button on the empty reply in order to deliver a confirmatory check mark. The same was done by social network giant in the Messenger for Like Thumbs Up.
Last year, Path begun enabling the users' message the businesses instead of call, in reply to this, Facebook introduced the same feature with the name "Business On Messenger."
Facebook news reports that the social network is testing the iPhone app for Facebook that has borrowed some more functionality from Path. The changes include shortcut button for Messenger at the screen center which is replaced with "Post" button. The little icons such as "Check In", "Take Photo", "Share Photo" and "Write post" fly out of Post button. The redesign test had been spotted by Robert Scoble.
The social network confirms that this design had been in testing phase, one of the spokesperson said, "We are always exploring ways to improve the Facebook experience, and are currently testing small updates to the navigation." The update is available to limited users for now and is not going to be rolled out to everyone however it does signify some things about intentions of the social network for mobile. When the "flyout" menu was launched in 2011, it became one of the most lauded tricks in design for Path. It was visioned by Daniel Davis who is an iOS engineer and Dustin Mierau, a designer. It had been so popular with the designers that a few began to outsource bootleg versions of it.