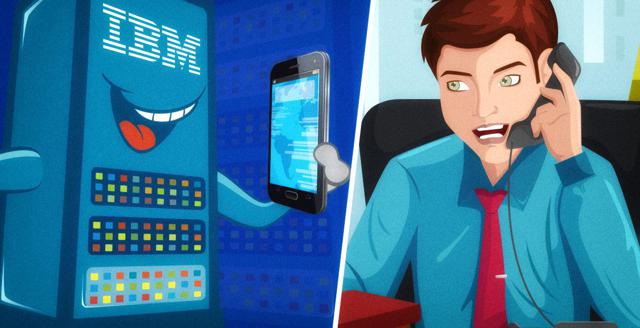 IBM works on a software that can comprehend to human emotions
In the times to come it is said that artificial intelligence and robots will conveniently take over the life of humans and personal digital assistant will become far more capable than what they currently are. International Business Machines Corp has started to take the necessary steps that will allow them to come up with a customer service agent that will have the potential to comprehend to the emotions of users and then act in accordance to it.
As reported by the Wall Street Journal, one of IBM's research laboratories in Haifa, Israel is currently working on software that will have the ability to understand as well as recognize the most basic form of emotion of the client that is typing on the live chat platforms or launch a tweet to the company's sales worker. The company has come up with a top notch software where all texts, emails, feeds of Twitter and chat formats have already been embedded in the system. The device will be conveyed several emotions, giving them time to process the machine language allowing the software to learn with ease.
Moreover, according to IBM news, the company has also said that it will work on a system that will have the ability to incorporate voice calls in the software. The company wishes to minimize costs by limiting on the people being paid for customer service. So the system is likely to cater to the menial needs of the customers. The prototype of this software is likely to be rolled out in the coming month and soon a timeline for the official software will make its way.
Usually the live chat windows that pop up at various websites do not really have humans operating it. But what such software actually does is that they give assurance to the customer in multiple ways that the person responding to them is not a robot. But now IBM believes that this system will be adding a new dimension to the product allowing the robot to understand human emotions, as reported by latest IBM updates.
Dr. David Konopnicki, believes that at times the effort people put in to do a task needs to be calmed down. at times the device needs to apologize and feel empathy towards the clients thus a need to amalgamate humanly emotions takes place.
Moreover, another spokesperson to the Wall Street Journal stated, that the prime reason is not to make the process extremely automated and in a way it wishes to make the system more sensitive to human emotions.