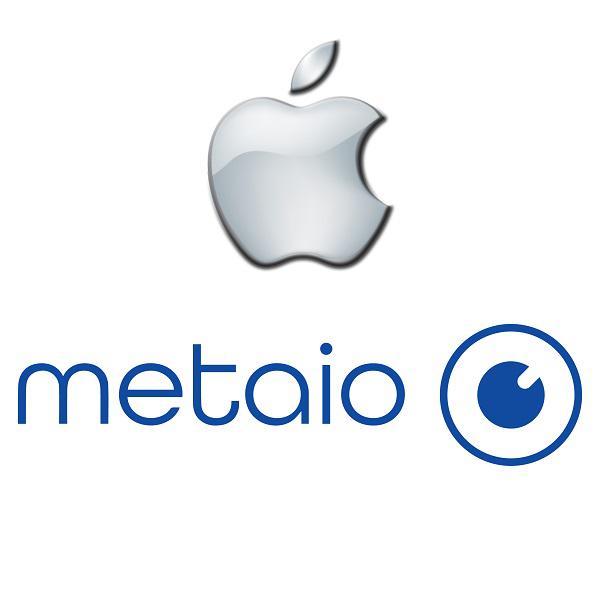 Apple has acquired Metaio which is a 2003 startup with augmented reality products. Its clients are "flipping out" as to what is happening around with the company.
Latest Apple news is regarding the augmented reality company that has been acquired by Apple. Metaio, a startup based on augmented reality had been acquired by the tech giant. This startup had been launched a decade ago in 2003. The website of this company notified that it had stopped taking any new customers. The legal document now shows Apple as the company that has acquired it. The document has confirmed the shares transfer of the startup to Apple, dated 21st May or 22nd May.
When the tech giant was asked about the details, Apple news gave the standard reply it has been giving for the acquisitions, "Apple buys smaller technology companies from time to time, and we generally do not discuss our purpose or plans."
The startup company had begun showing signs of amiss when it canceled the San Francisco user conference earlier in the month. Later it also took the company's Twitter accounts down as well. The company had also posted on its website that it has stopped taking any clients and also ending the subscriptions and purchase of products. The support email tech shall end on 30th June. A source informed that the clients using Metaio are seeing the shutdown messages and are "flipping out" when not hearing any word from the company about what had been going on. It is to be noted that Metaio had not taken the venture capital which is conventionally from Silicon Valley but had raised money from Westcott and Atlantic Bridge.
The company is established and there are lot of impressive projects which were produced by this startup using the tools, includes of Ferrari, giving AR tour of car to the buyer. There is a huge community of developers that Metaio boasts and has 1000 customers and also 150,000 users in 30 countries across the globe.
It is seen that this acquisition shall help Apple strengthen the augmented reality and virtual reality efforts. A VR headset had been patented by Apple that is said to work with iPhones. 9to5Mac reported yesterday that the tech giant is working on a feature based on augmented reality for its Maps app. Metaio's technology can possibly help creating that aura company is looking for. There are many, including Zuckerberg, CEO of Facebook, who have declared virtual reality the next big thing and computing platform after the mobile phones. There is a huge success rate that Apple has found as a desktop platform and mobile computing with iOS and OS X. With acquiring Metaio, it could help the company power the things that are next.