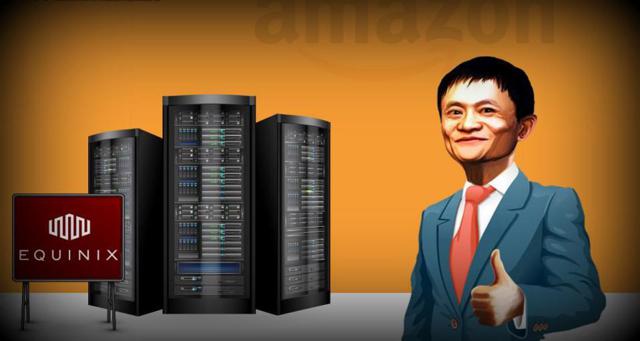 Alibaba has decided to expand its cloud services in U.S. and has signed a deal with Equinix in this regard.
Latest Alibaba news is about the Chinese e-commerce giant which has signed a deal with Equinix to take on Amazon and its cloud service. The deal has provided the company with better cloud service and storage for the multinational companies who are willing to do business in China and also U.S. It might come as a pinching point for the cloud powers in U.S who wish for this business. The biggest Chinese e-commerce giant is going big in cloud; the credit goes to the partnership with Equinix which has been operating more than 105 data centers across the globe.
The goal that has been stated is to make the operations for multinational companies rather easier in U.S for them to perform business in China and vice versa. Cloud computing arm of Alibaba is Aliyun, in the same way that Amazon Web Services is the cloud computing arm of Amazon. In the beginning, the cloud of services of the Chinese e-commerce giant shall be offered in Hong Kong and also in Silicon Valley with the rollouts in addition for Equinix sites as per the statement by Chris Sharp, the Vice President for Innovation Equinix.
There is a lot of room for expansion in this newly signed deal. There are 33 countries in which Equinix has its data centers and a lot of interconnection points where there are providers who can link into the services of each other. Also the cloud providers that are there running own data centers connect to Equinix so they can provide faster links to the outside services. Alibaba news reports that Equinix will have 40 more data centers in Europe via the plan it announced recently of acquiring Telecity for almost $3.36 billion.
The cloud giants in U.S, specifically Amazon, will now be looking at Alibaba-Equinix deal very carefully. It is evident that Alibaba is a dominant giant in the Chinese market, in the same way as Amazon leads in U.S market. Aliyun opened the first data center that is stateside at the Silicon Valley site which has yet to be disclosed. Amazon, on the other hand, opened its first data center in China back in 2013. It is safe to say that Alibaba and Aliyun can be imagined as mirror images of Amazon and AWS and also we can predict that there is growing contention between the camps while Aliyun pushes more in U.S. while Amazon does the same in China.
Some of the analysts do not think that Alibaba could be any threat to Amazon, however they are taking Microsoft and Google to be the strong contenders of the U.S based giant.