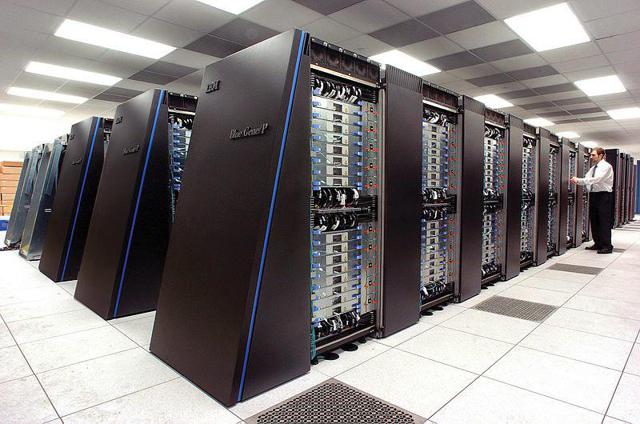 The educational experts would soon benefit from the International Business Machines (NYSE:IBM) Corporation's modern digital service. IBM news reported that the company has launched a free OpenPOWER-based cloud service known as SuperVessel. The new technology is pioneered to let developers, professors, and universities to become a part of the highly advanced ecosystem. It is expected that the new initiative of the company would help develop cloud applications.
The launch of the service informs about the corporate giant's efforts to serve developers. IBM news today informed that the management proclaimed the introduction of the new update at the OpenPOWER Foundation summit in the capital of the People's Republic of China. IBM System Labs and IBM Research in Beijing develop the latest feature. It has claimed that the new service would help to create applications for Internet of Things (IoT), machine learning, and analytics.
The OpenStack technology and other open source technologies would be used to support the new platform. SuperVessel is not new for the Chinese people, as China-based Chongqing has already employed it to develop a transport management application that it hopes would transform the industry, as reported by IBM Breaking news.
OpenPOWER Foundation was developed in 2013 and a number of businesses have played their role in the establishment of this entity, including Google, Tyan, Mellanox, Nvidia, and IBM.
Industry sources stated that IBM vice president of Power ecosystem and strategy, Terri Virnig, has stated that the new service has contributed to the development of OpenPOWER and Open technology. He added that the new education-friendly technology would play a significant role in nurturing research innovation and abilities.
More than 30 educational institutions have claimed that they are interested in benefitting from the new technology. Experts view that if the corporation's project succeeds in helping experts, then it would revolutionize the modern digital world. The technologically advanced company, Xilinx, would provide 'field programmable gate airways accelerators' for enabling the advanced feature.
FGPAs are conventionally deployed to execute a specific algorithm in hardware. The vice president of Data Center and Wired Communications for Xilinx, Hemant Dhulla, has welcomed the corporation's decision to employ the services. He added that this service related efforts of the corporation would improve the prospects of heterogeneous computing.
IBM should take a note of the key issues and take measures to introduce the new technology in the best possible manner; otherwise, it might fail to address the concerns of the educational experts and other stakeholders