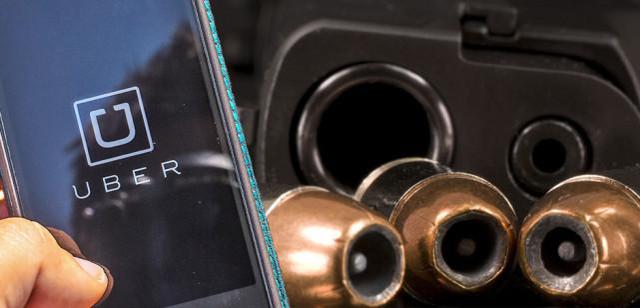 Uber has taken an action to secure public.
Uber has taken an action for the sake of its passengers' security. Uber news reported that the transporter has recently prohibited its driving partners and riders from carrying weapons in its cabs. The cab service company used its web page to disclose the latest policy banning anyone employing the service from keeping guns. The company's decision has followed the recent attack on the Charleston Church that killed nine people.
Uber news today informed that the President of the Brady Campaign to Prevent Gun Violence, Dan Gross, has stated that such moves tend to highlight the danger related with weapons. He added that people support the transporter and other organizations for making such a decision about guns. Legal experts have claimed that the San Francisco based cab service operator can ban firearms in its used vehicles without legal consequences.
Uber technologies affirmed that Colarado gun rights lawyer, David Kopel, has not welcomed the company's decision, as he has stated that the company is free to contract with whoever it thinks. It has the liberty to take actions as per will.
Moms Demand Action for Gun Sense in America has favored the transporter's initiative, as its official, Erika Soto Lam, has stated that people appreciate Uber and other organizations that initiate actions necessary for public security and in this case - passengers and drivers.
Experts said that the firm's 'anti-weapon carrying' action would not only contribute to public safety but also improve its reputation. Its spokesman has stated that the management has implemented a no-weapon policy to make drivers and passengers feel more safe and comfortable.
One of the firm's drivers has previously misused his weapon and shot a man six times. No action was taken against the driver who had kept a concealed weapon license, as a legal representative claimed that he was acting to defend himself.
It is probable that if the service provider successfully implements its new policy, then it would help to save the lives of a significant number of people. Several organizations, such as Starbucks Corporation and Lyft, have also prohibited carrying guns.
Uber's move to ban guns could raise objections regarding how far a company could regulate driver's behavior, which it does not treat as workers. The organization should now take steps to successfully implement its policy, or it would fail to safeguard the interests of its operators and riders.
Many experts and analysts have appreciated this decision. This will strengthen its position in the market.