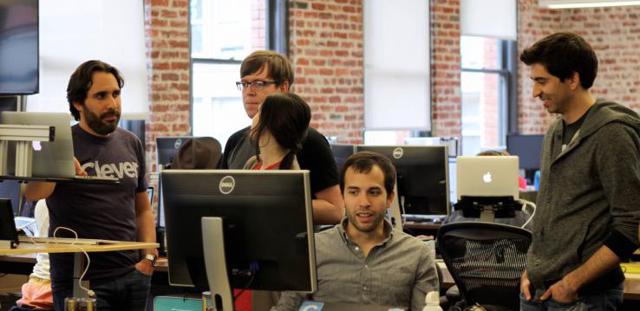 Google has introduced Classroom API for its developers, teachers and students to integrate the platform in the institutions.
Latest Google news is regarding the search engine giant expanding its "Classroom." The educational initiative by the company had been launched in 2014 to provide the ability to teachers and students to communicate and also collaborate with each other with the help of tools and services provided by the internet giant.
However, the service has introduced some new features yesterday, the most visible of all, Classroom API being introduced for admins and also the share button for Classroom. The latter of the features has provided the ability for students to simplify the sharing of content for schools and developers. It includes the images, videos and links from across the web with the platform for Classroom. The launch of it has happened with the 20 educational tool and content providers, for instance, Quizlet, Discovery Education, PBS, Duolingo, TIME for Kids and others.
Classroom was launched last year and comes under the product line up of Google's Apps for Education and had been launched just before the school year. It makes use of Google's Drive, Docs and Gmail for the assignment creation and tracking to be made easier for teachers and also providing them with the feature of asking questions and responding to questions from students in real-time. This platform had later been expanded to mobile this year. The program aims to expand the usage of Google Apps for school activities and other efforts of the company being tied in to this space such as Chromebooks to be used by the institutions.
Google news is about making the tasks easier for admins, schools and also the developers to not only incorporate but also extend the usage of Classroom. With the help of Classroom API, the admins will be easily setting up, populating and also provisioning in the Classroom, being in the developer mode on behalf of teachers and also be able to sync the content from Student IS and analyse as to what classes are being taught in that particular domain.
The tech giant has noted that there are few developers who have already begun testing the API soon after the announcement had been made. rosterSync, Sheets and Alma, two of the developers had been focusing on syncing the data such as class rosters into the platform. Pear Deck is working on the API to invite the current roster of students in class to be invited to the service of interactive presentation which is going to be called Pear Deck. Admins will also have the ability to control whether students and teachers in the particular domain are able to authorize apps to be able to access the Classroom data.