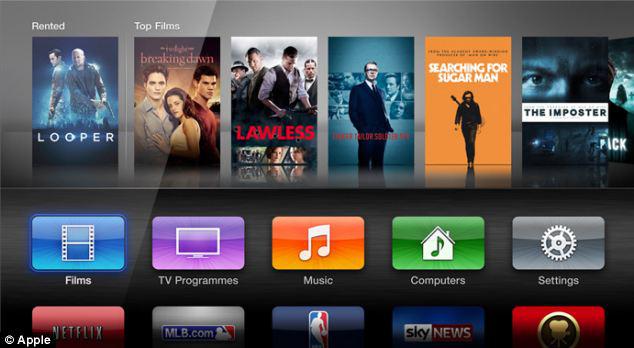 Apple is in contact with various broadcast networks for its app service
Apple Inc. wishes to transform its television streaming application on broadcasting platform as reported by the New York Posy recently. The tech behemoth is in contact with four broadcasters where talks are being conducted to reach a conclusion. These talks have succeeded in getting ample limelight where one of the publications stated that the "platform is ready and it rocks."
As sources report the company has been conducting negotiations with NBC, Twenty-First Century Fox Inc., ABC and CBS Corporation. The idea behind these discussions was that the company wishes to enable any of its Apple products for TV feed streaming live locally via the app platform, according to latest Apple updates.
Currently, the broadcasting platform does not have the power to manage affiliated feeds. Thus, Mr. Tim Cook, the chief executive officer of Apple has asked these networks to access these rights so that the tech giant does not have to run across the country. Luckily, his strategy is turning out to be fruitful where results might just be visible soon.
These broadcasting platforms are right now on the verge of getting their rights so that they can strike negotiations with the tech behemoth regarding the affiliated feeds. As it has been revealed by sources, these networks are contacting their affiliated groups like Tribune and Sinclair. If these groups decide to collaborate and offer their feeds then they will be entitled to have a chunk of the revenues which the service will generate.
According to a television source, the executives at CBS have collaborated with affiliates so that negotiations take place with Apple from their end. According to an executive, Fox has the potential to talk to Apple regarding the affiliates or they just want rights. As suggested by sources to Disney and CBS they will be the initial ones to sign a contract with Apple so that the streaming app experiences a boost.
This is not it, but there are other factors that need to be taken into consideration other than negotiations. One of this is that Apple is asking its television partners to minimize the fees of subscription by 30% if users by an app from the company's app store, as reported by Apple news.
So before apple actually launches this streaming app service, they need to take a lot of aspects into consideration which will help them in achieving their desired target, the company is making bold steps that will certainly help them in the long run to establish and strengthen their positions.