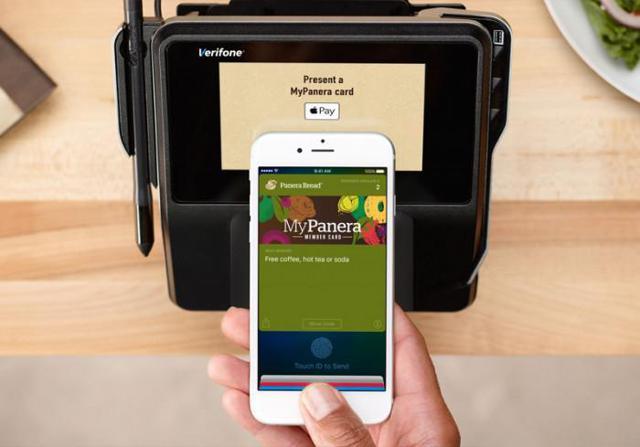 The software giant is about launch Apple Pay Service in the United Kingdom On July 14
Apple has recently announced that it will be launching the new Apple Pay service in the United Kingdom much sooner than anticipated. The actual date when the payment service would be launched had not been made public by the tech giant but due to a leakage, it became apparent that the chosen date is July 14 for the release of the service. This service has been deemed as the 'card-less' payment procedure that is soon to be launched. Through this system, the users will be able to make easy payments through their Apple devices like Apple Watch and iPhones.
A new technology is being used by Apple business now in order to launch a payment method that gives ease to its customers. Through this service, the users will be able to make virtual accounts of theirs which will in return make all the information of the account quite confidential. This is being said as the retailers or the shops were these customers shop from using Apple Pay will not be exposed to any threat whatsoever as their information will stay safe and hidden. A new technology which has been named as tokenization has adopted by the software giant which makes it one of the safest ways to carry out transactions.
On the other hand, retail stores who have also taken up the tokenization technology are seen to report less hacking issues. Even an account gets hacked by a hacker; he will not be able to take proper information of the account and will get hold of data that is of no use to him.
Apple Pay has already been launched in the United States and the iPhone makers are currently planning to release the payment services to more and more countries now, UK being on the top of the list. The tokenization method has already been adopted by many banks. Presently, Visa and Global Payments have already been seen using the technology which has eliminated all kinds of risks that might take over while a transaction is being carried out.
Through a reliable press source, it was confirmed that Apple software is planning to release the new software in the upcoming week in the United Kingdom, following the introduction in United States.
According to the same source, it has also come to notice that the iPhone 6 Plus creators are looking towards bringing about some promotional changes within its stores. The firm will soon be starting the required promotional activities soon, as per the sources.