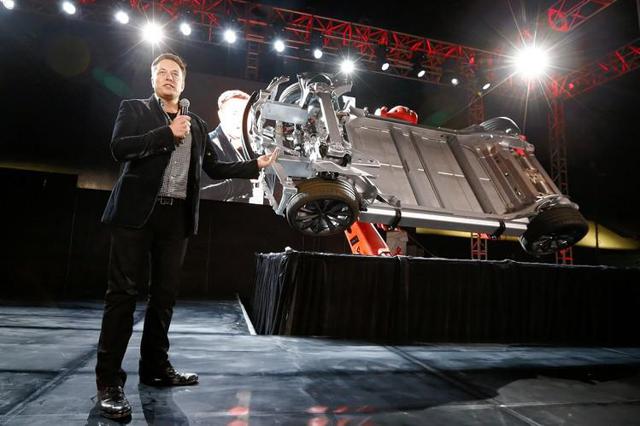 The dominance of Tesla Motors is threatened by German automobile producers in luxury electric vehicle market, after rivals introduce a sport-utility vehicle at the Frankfurt, Germany auto-show.
Volkswagen's division, Audi, intends to give a tough time to the American electric vehicle maker, Tesla Motors. Tesla news exclaimed that the European automaker would battle in the luxury car market with its new sports utility vehicle in Germany. This latest automobile's concept is named Audi e-tron Quattro.
Tesla news today disclosed that Volkswagen would manufacture its electric-powered sports utility vehicle based on the same idea, starting in 2018. Audi is not new to the similar car production sector, as it is currently producing plugin hybrids that are known for running on electric power alone for a particular distance unless a gasoline-fuelled engine begins operating.
Quattro is expected to war directly against Tesla's Model X, which is already being manufactured at Tesla's factory based in Fremont, California. The first deliveries are expected next month, said Elon Musk, CEO of the Palo Alto based automaker.
Tesla Motors news indicated that the vice president and automotive practice leader at Gartner Inc., Thilo Koslowki, believes that rivals have witnessed the Californian company's dominant position in the luxury vehicle segment and are preparing their own entries. The released cars would compete on driving range, which previously was amongst Tesla's strengths.
Mercedes Benz might also take an initiative to challenge the dominance of the electric vehicle pioneer, as media sources have reported that it is about to replace the electric powertrain, which it bought from the South African born entrepreneur's enterprise, with its electric B-class car that has a range of about 300 miles. However, its current range is less than 100 miles.
It is still unclear that when the latest Mercedes Benz car with an extended range would be found on roads. The latest Tesla vehicle would be quite similar to Tesla's Model X crossover and Model S sport sedan. It has been pioneered from the ground as an electric powered car.
The Volkswagen crossover's interior is designed to accommodate only four riders. It would be powered with the help of a lithium-ion battery installed between the axles and beneath the passenger compartment, giving it a low center of gravity, an advantage over conventional sports utility vehicles. Market professionals have shared their perspective that Quattro would not only help the company to dominate the electric powered vehicle manufacturing industry but also improve its reputation in the corporate world.
It is most likely that the German vehicle maker's initiatives would improve the motivation levels of its workforce and appease the European Union, as it might think that the development would contribute to the growth of the region's economy as well.
Tesla's executives should market the Model X and focus on the superior quality, or they might be unable to sell the new car to a large number of vehicle users.