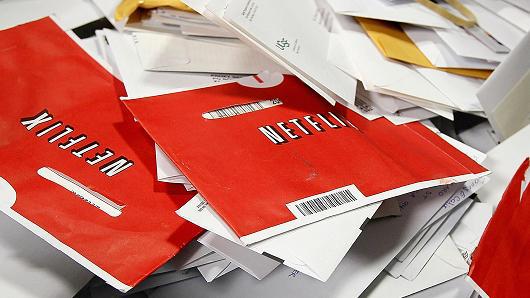 Netflix has tied itself up with SoftBank Group in a partnership for content.
Netflix is taking a measure to launch its video streaming service in Japan. Netflix news exclaimed that the Californian giant and the Japanese multinational Internet and telecommunications organization, SoftBank Group, are collaborating to launch a video streaming service in Japan on 2nd September. The Asian organization would sell Netflix in the East Asian region.
The two companies issued a statement in Tokyo that the service would charge from JPY650 to JPY1450 per month and would come with a 30-days free viewing policy. Netflix, Inc. news today disclosed that it has already collaborated with Fuji Media Holdings Inc. to release a drama to introduce its service. The world's biggest online subscription service would battle with Hulu's Japan business and NTT Docomo and SoftBank's own Uula.
Users of Netflix have increased to about 65,600,000 in the year's second quarter. Hulu is being used by approximately 1,000,000 users, as reported in March, each paying 933 yen a month. Netflix breaking news affirmed that Docomo's dTV streaming service is known for offering access to Japanese animated movies, series, and drama for 500 yen monthly.
Approximately 1.75 million users subscribe SoftBank's Uula, paying 467 yen a month. Under the contract signed between the two companies, SoftBank customers would be able to sign up for Netflix at SoftBank Shops through its webpage and call centers, without documenting payment details, with a fee added to their bill. In addition to that, the Tokyo-based enterprise would start pre-installing the Netflix application on its smartphones offered for sale after October 2015.
Netflix has disclosed its three tier charging structure for the country: a basic plan that would be offered for 650 yen plus a tax levied monthly, a standard plan that would cost 950 yen plus tax, and a premium plan that would be sold for 1450 yen plus tax per month. The two enterprises have refused to disclose details of their engagement in Japanese investment or content development.
Industry specialists have shared the view that the collaboration between the two modern giants would play a role in increasing their sales revenue and market share. This collaboration will further enhance their reputation in the corporate world. It is probable that the new measure would threaten the interests of the online media firm.
Netflix's executives should promote its service in the Japanese territory to battle with its rivals in the modern world. The online streaming giant is constantly looking for opportunities to grow and expand globally over the internet.