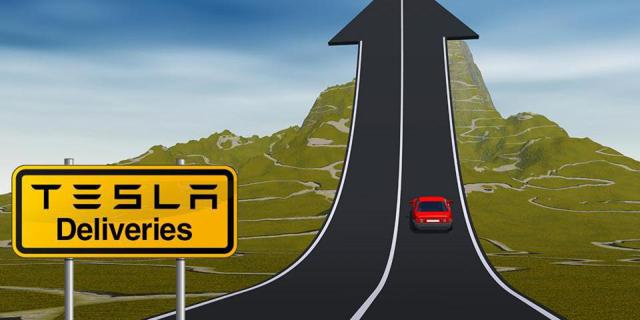 Tesla has delivered 11,580 vehicles, and now requires shipment of 16,843 vehicles to meet its yearly delivery target
Tesla Motors Inc. announced that it has delivered an overall of 11.580 vehicles in the quarter, reflecting a year over year increase of 49%. The sales number came in as expected by the company.
The EV maker made a new record in the third quarter of FY15 by delivering 11,507 vehicles and revising the number to 11,532 vehicles, later. This figure adds up to make the total number of vehicles delivered to 33,157. However, earlier last month, the company reduced its annual estimate for deliveries to 50,000 from 55,000 units.
However, the company was able to meet the target for the quarter; it is required to substantially increase its output to meet the annual sales target. With the 9 months target currently standing at 33,157, Tesla is required to ship approximately 16,843 vehicles in the last quarter of current fiscal year.
Last week, the company has introduced the first ever electrical SUV in the world, Model SUV to positive reviews. This might have supported the company in reaching its targets; while Model X production is sluggish and it will need some time to grow so its contribution in the annual sales will be little. The main issues with the production of Model X are oddly the similar features which have increased the demand of the vehicle. These contain the falcon doors and huge windshield, which, being new in the industry are much difficult to manufacture.
Model X is most likely not having any effect on the sales; however it has nonetheless made indirect contributions. After revealing the Model X, Mr. Musk said at a SolarCity Corp, Tesla Motors has seen a notable growth in the orders. He also restrained the terror of Model S cannibalization, stating that many customers' wants to buy the SUV, however when they get to know that there is a yearlong wait, they shifted their order to Model S.
Apart from the sales figure, the company still has major problem to deal with, which is its financial performance asper Tesla stock news. The company is currently in losses and its getting worst, as it seems to manufacture 2 vehicles on the similar line. This will probably create some issues for the logistics and manufacturing, particularly with the Model X challenges, which will put further pressure on Production and revenue.
Analysts are now emphasizing on the next quarter deliveries, which will find out whether Tesla will be able to deliver 50,000 vehicles or not. However, Mr. Musk is famous for missing his targets and deadlines.
Tesla stock was up 3.21% to $247.57 during pre-market session on Monday, October 5.