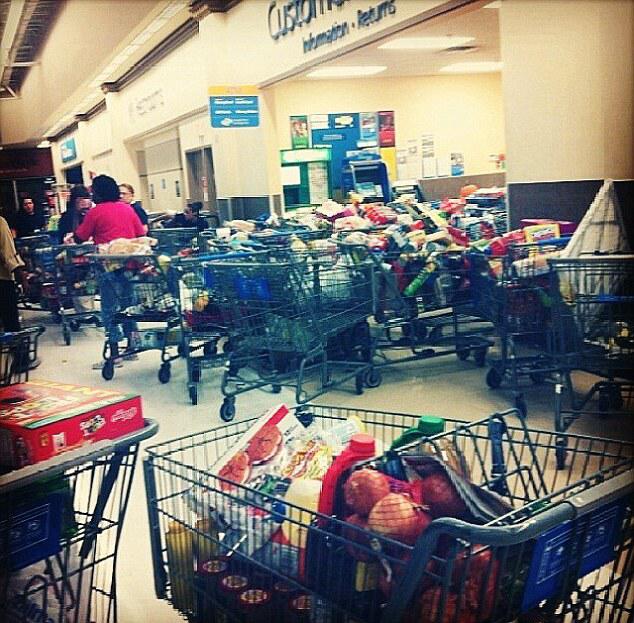 Walmart's shares drop by 10% due to recent costly expenditures in remodeling the stores, restructuring the personnel, as well as its online marketing, leaving the investors and analysts in a shock.
Walmart has been facing a tremendous amount of problems with stocks recently. Announcements flooded that its stock has sunk down to 10% on Wednesday. Investors' prediction stated that they would drop by 12% in 2016, as it has been spending huge sums of money on salary of its employees, remodeling its stores, and expanding e-commerce.
The giant USA-based retail chain has been investing in redesigning its structure, from employees to stores designs and its online market. Walmart stock was bound to go down after such heavy expenditures. The costly changes were being made so that customers, who complain about the stores being dirty and long waiting lines, can be pleased again.
According to Wall Street Journal, the company showed sales growth of 1% to 2%. The 10% in just a day happened first time in the company's history. The stock closed on Wednesday at $60.03, which is a 30% drop in this year. This might be the worst year for the retail chain launched in 1973 by Walton.
Walmart Wholesale Corporation has shocked the entire U.S. stock market by this fall. Analysts actually expected a 4% gain instead of such a drop. Some of the analysts commented that they were too optimistic on the company's abilities to embrace an aggressive capital allocation strategy. The retail chain is called weaker than expected. Omar Aguilar, the chief investment officer, commented, "Retail investors and general consumer are uncertain, and are anxious."
It is not such a shock that Walmart had to make so many job cuts. The entire market is affected due to this sudden drop. The grocery chain Albertsons Cos. decided to postpone the public offering later on Wednesday due to Wal-Mart stock price announcements. The grocery store had plans to sell approximately $1.6 billion valued shares after the market closing.
The chain gave an in-depth look of next year's costs of wages for its employees, in April. It raised the hourly minimum wage it pays to its employees from $9 and will increase it to $10 later in February. This will lead to more expenditure going up to $1.2 billion and $1.5 billion later.
The CEO commented on his plans to focus on remodeling the Walmart stores and after that lowering the products prices for customers. The company also has plans on slowing down the process of opening new stores in USA, where it already owns 4,600 stores. Last year, it opened 354 new stores in the States. The retail chain is expecting investments of $11 billion next year.