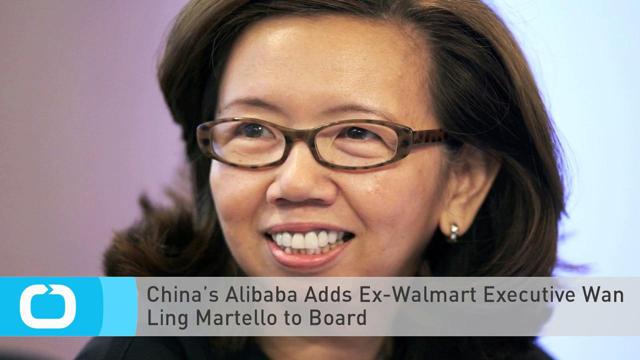 The Chinese ecommerce company has appointed Amee Chande, who previously worked at Walmart.
Alibaba has taken a step to expand in the European region. The enterprise is attempting to achieve its international objectives, stating on Thursday, it has recruited an ex-employee from Walmart store to manage its British business. Amee Chande, who worked at Walmart in retail health and launched a new format of accessible stores in California, would now contact British organizations about how they could sell better in China, a marketplace that has proved to be quite difficult for Western transnational businesses to enter.
Alibaba News affirmed that Amee, 41, most recently worked for United Kingdom's biggest retailer, Tesco PLC, looking after its health business. The Hangzhou-based company's Canary Wharf London office would grow to offer services to the European center.
Amee aims to increase employees in addition to the 15 people already working for the company in London, but refused to guess how many she would hire. The organization is also establishing an office in Milan and would establish offices in a number of European countries, including Germany and France in the upcoming months.
Alibaba News today exclaimed that different country offices would assist local enterprises identify devices that are demanded in the most populated country's market. The offices would also help vendors to offer their products on the online ecommerce giant's networks, help with incoming and outbound logistics, and support online payments. Ms. Amee told Wall Street Journal, "The time is now to get much more focused on our globalization strategy. Our focus is on supporting businesses going into China."
Alibaba is presently offering its AliExpress platform to let Chinese organizations sell in the United Kingdom and other markets; whereas, Britain's trade and investment office is nowadays working with local enterprises to assist them to sell in the second largest economy. Ms. Amee stated that Alibaba is interested in bridging a gap in the marketplace for operations, such as payments and logistics, and comprehending the Southeast Asian market.
Alibaba Breaking News disclosed that Amee stated, "We are positioning ourselves as experts in the Chinese market who can help companies interpret how the e-commerce landscape is developing. Some experts were cynical of the attempt "A lot of British companies have put a lot of resources into China. Whether having a consultant helping you will move the dial, I don't know."
Alibaba's initiative has been taken at a time when it is grappling with rising competition in the ecommerce sector and slackening economic growth in the Asian country. China is viewed as an important market for Western sellers, but attaining the pulse of local customers and comprehending how they buy has evaded many enterprises.
Foreign businesses are striving to enter and compete in China, where Alibaba already has a competitive advantage.