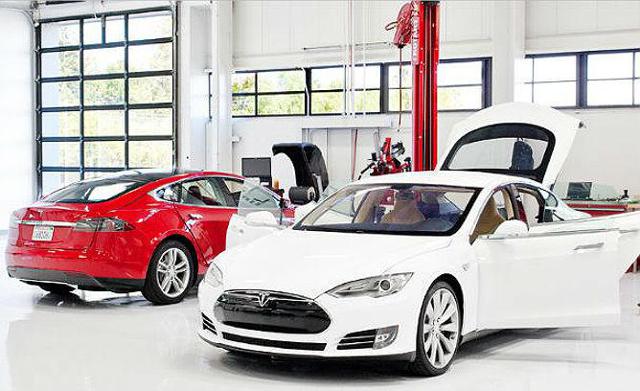 Tesla Motors would not be charging a $100 fee for the service of its vehicles anymore.
Tesla Motors has taken a measure to facilitate its customers. When its Model S was offered three years ago, it pledged that its clients would enjoy an incomparable experience, even if the vehicle were damaged. It would not be that simple.
The enterprise had 15 servicing centers across the world, whereas the German automakers, Mercedes-Benz and BMW, were running more repair workshops in Southern C.A only. Therefore, the company, hesitant to deal with franchised dealerships, implemented a new strategy.
If the Model S required fixation, the organization used to send a technician known as Ranger. If that technical expert failed to repair the automobile, then he/she would transport it to one of the organization's plant-owned maintenance centers for a fee of $100.
Tesla news affirmed that its employee, Joost de Vries, posted in a 2012 blog, "We've revised our pricing such that Ranger Service for Model S and Roadster is now a $100 flat fee per visit, regardless of how far away you live from a Tesla Service Center. Our goal is to take care of your car in a way no one has ever done before."
Tesla news today revealed that some clients who purchased a Model S depending on such guarantees have felt that the company has not fulfilled its promise. Previously this year, the company initiated the practice of charging more than $100 to clients who do not reside near a maintenance facility. One of those is the Brian Manke from Chesapeake, Va., who hesitated at a quote worth $606 to help his Model S reach the vehicle maker's serving center in Raleigh, N.C., distanced 202 miles away for fixation, covered by warranty. He does not remorse his purchasing decision and holds the belief that the Model S is a brilliant vehicle yet he could not suggest Tesla with such issues to people living nearby.
Tesla Motors news reported that the Ranger program was changed previously this year. A page on the company's service website is still touting a $100 flat fee. Another stated, "Service begins at $100 per visit and increases based on your distance from the nearest Tesla service center."
"Sorry for the confusion", the company's service adviser wrote to a client this summer who questioned about the $100 charge in an email assessed by Automotive News. "The flat fee of $100 is no longer valid."
Mr. Manke's complaint, shared by other clients on online platforms, is a stain on the organization's otherwise extraordinary record for client service. When the publication, Consumer Reports, surveyed Tesla's customers last year on their service satisfaction, they rated the company by giving it 99 marks out of 100, with 98% of its vehicle owners stating they would purchase a Tesla again.
It could be assumed that the company's initiative would lure more vehicle users towards its Model S.