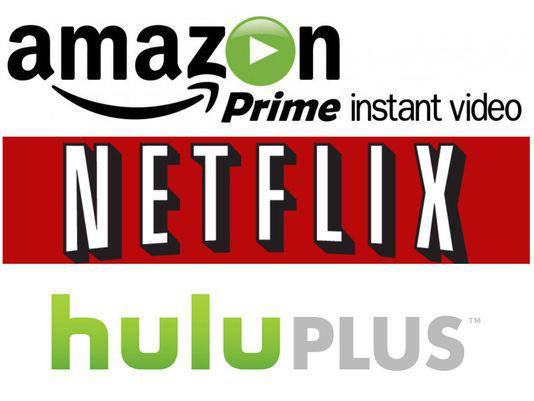 The video streaming media giant is to see some intense competition from its rivals Amazon and Hulu in terms of stock.
After the video streaming giant Netflix, Inc. performed exceptionally well stock wise and had its one year high share price, it has come to the attention that it is facing quite a competition from its major rivals YouTube and Amazon.com. Since the video streaming company has been on its expansion spree for quite a few months now it has been stellar.
The multinational video streaming giant has not only been expanding to different countries and tapping new markets but it is also into production now. In order to differentiate itself from the big fish in the market, it is producing shows and movies; the company's original content along with providing ultimate HD quality to its customers. In 2015 alone, the video streaming media has expanded in Japan, Australia, Spain, New Zealand, Portugal and Italy. Due to the original content, content quality and video quality the company has managed to win a number of awards as well.
On Wednesday, Netflix, Inc.'s had a share price of $127.67 which showed a change of 0.54%. The video streaming media company is expecting earnings per share growth of 27.94% for the next fiscal year. In the past five years, the EPS growth rate has been 17.20%. The debt to equity ratio of the video streaming giant currently is at 8.20%. The market capitalization of the on-demand subscriber is 54.27 billion.
The quarterly performance of the media site currently is at 28.03% while the weekly performance is 1.28%. The year to date performance of Netflix stands at 160.20%. The media company is one of the top companies which have had a very impressive year in terms of shares.
Presently, the earnings per share that was reported by the on-demand video subscriber was $0.38 with a return on investment at 11.60%. The price to earnings ratio of the streaming media is 334.16. 52-week high of the stock was reported at -4.21% and 52-week low was at 183.21%.
According to the recommendations of analysts at JP Morgan, financial services and brokerage firm, the media giant currently has a rating of Overweight with the target price of $137 per share from an initial target price of $127. This information by the brokerage firm was issued on October 15, 2015. Presently over 6.18% of the internet television network is owned by insiders while the institutional investors own 80.56%.
As per the reports of the Securities and Exchange Commission, the Chief Communication's officer of Netflix sold 1309 share at a share price of $127.31; the total transaction was worth $166,649 and was presented to the SEC on a form 4 filing on December 2, 2015.