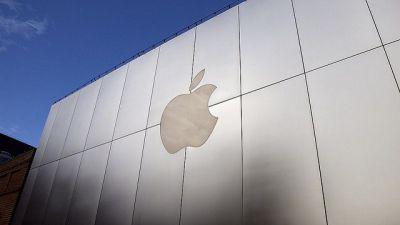 Foxconn Technology Group would be receiving less orders for iPhones from Apple.
Apple is cutting down its iPhone orders, shaking the tech business that manufactures and supplies the phones of the company. Government document has revealed that the Capital of the Chinese province has pledged Taiwan-based multinational electronics company, Foxconn Technology, which is an assembler of iPhones - over $12m in subsidies to reduce layoffs at its facility there.
The subsidies were announced after Foxconn started to dismiss some employees there before than usual for the Chinese Lunar New Year break. Suppliers of components that were able to benefit from the iPhone boom are currently bracing for lower levels of sales.
The Californian organization has scaled its predicted orders to suppliers of iPhones in the past several months, three people aware of the organization's supply chain stated. The American consumer electronics manufacturer gives projections to vendors on possible order months and adjusts overtime based on inventory and demand.
Apple released the iPhone 6S plus and 6S in September. Coming off a year of iPhones sales with new versions that offer few noticeable alterations, analysts issued a warning that the technology giant would be struggling to increase its flagship product's demand.
In October, CEO of the company, Tim Cook, said it was able to expect iPhone sales to grow in its first financial quarter ending December from the same time past year, but refused to project further in the coming times.
Chinese phone manufacturing plants were left with some idle capacity in the calendar year's final 2 months, when they will typically race to chongliang for Apple in the peak levels of the factory. Some of the employees at the Zhengzhou factory of Foxconn in inland China were asked to go on early vacation in December, a persons involved in the supply process stated, although the usual new year vacations does not begin until February.
Apple's representative said the organization never deliberates upon forecasted sales and referred questions regarding layoffs to its supplier Foxconn, officially recognized as Hon Hai Precision Industry.
iPhones managed to gain traction in the market previously. Foxconn refused to state if a change in the demand of iPhones was a factor in helping it to attain subsidies from Zhengzhou, home of a factory that is employing at least 200,000 employees and primarily manufactures the iPhone.
"The incentives were provided to Foxconn in recognition of our company's contributions to maintaining our significant work force at our Zhengzhou facility throughout that year," the Taiwanese organization stated.