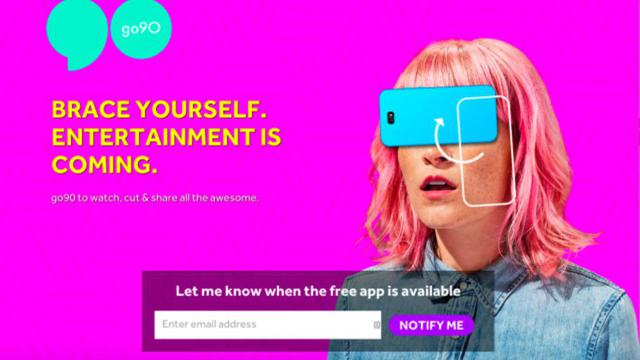 The telecom company, just like its rivals, is entering the original video content market as well, by partnering up with the Japanese conglomerate, Sony Corporation.
On Wednesday, Verizon Communication Inc. made an announcement according to which it will be bringing original content music videos to its go90 platform in partnership with Sony Corporation. The telecommunication giant is expected to use the original content provided by Sony to be distributed on its go90 platform. The go90 will have a number of original shows, live music video events and performances due to this partnership between the two companies.
The shows that will be aired on the service will be Crashed, Car Star and Live Festival. Crashed is a series of hidden camera comedy shows while Car Star is a car rivalry show finally Live Festival is are live music concerts. The Head at the Japanese multinational conglomerate corporation, Lee Stimmel stated that the tech organization is delighted to have partnered with the telecom business in developing an entire series of original content based on music for the company's go90 stage.
This was a smart move by both the companies as it can prove to be beneficial in the long term for the both of them. For telecommunication company, it will have more music content available on it go90 platform and is a great way of attracting more music lovers towards its business. On the other hand, Sony Music will gain more popularity and will manage to increase its audience for its new shows as the platform already has a growing subscriber base.
The Vice President of Consumer Product and Marketing at Verizon, Brian Angiolet stated that after capturing the sports as well as the original content market, the music lover audience is yet another market that the organization can aggressively go after.
Additionally, Verizon is likely to partner up with Warner Music as well, according to a statement by the Executive Vice President and President of product innovation and new business, Marni Walden at the Media and Telecom Conference. The cellular organization plans to offer the music distributor a platform to make its exclusive music available to the customers, via this partnership. The EVP says that currently the main goal of the company is to expand its go90 platform/app. Ms. Walden believe that at this point it can partner with many kinds of players to increase their scale of expansion.
It is expected to launch a membership service in a near time ahead as well, provided these specific deals that it has been working on are finalized. Depending on how the service of the telecom giant is performing in the market, this subscription could be monthly or pay-per-view.