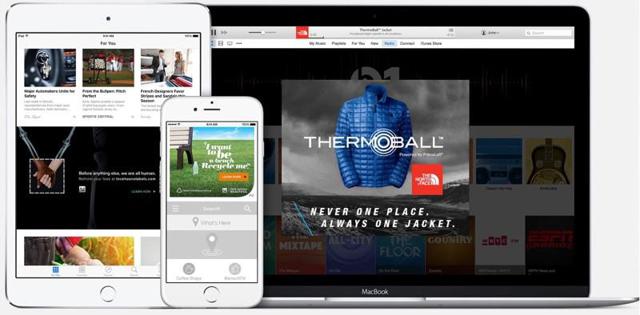 The technology giant is not good at the management of advertisement, as stated by a person close to the matter
Apple, Inc. has decided to officially diminish its role in the iAD platform which it launched over six years ago. Clearly, the advertisement did not quite work out for the technology giant. According to BuzzFeed News, the Silicon Valley giant will likely create an automated way for the publishers and ad vendors to work thing on their and the technology company will remove its in-house sales team from this platform. Initially, Apple would also charge a 30% fee on advertisement that would be put up by the ad sellers but now all the revenue generate via these advertisements will go to its publishers. BuzzFeed is expecting this change to occur as soon as possible however the strategic planning remains vague.
Back in 2010, when the iAD platform was being launched, the technology giant believed it would turn out to be a billion dollar opportunity. Through this platform a number of ad sellers and publishers were able to advertise their products etc. on the applications on iOS; and ultimately earn a good amount of revenue. Since back then Apple was the intermediary in between the advertisers and partners, it would charge a fee of 30%. It is highly predictable of the iPhone maker to never miss an opportunity to earn 'a little dough'.
However, it failed to take advantage of this opportunity as it did not quite work out too well for the company since its launch. A person close to the matter told BuzzFeed news that; this opportunity was not something that the organization was good at.
There are a number of reasons as to why this AD platform could have failed for the Silicon Valley star; one of the major reasons is that it charged an initial buy-in fee of over $500,000 which was mostly impossible for the smaller advertisers to pay. Secondly, Apple always tries to stay too involved in whatever goes around under its platform, so advertisers stated that the company would always interfere in the creative process of advertising.
Lastly, the failure of this sector could also be blamed on the lack of data available on the customers; which is one of the essentials of good advertising. Apple has always been very particular about its user privacy policy so the advertisers need conflicted with the technology company's policy.
On the other hand, Apple's first quarter financial results for the fiscal year 2016 are only two weeks away. In the previous year, the iPhone unit sales were up by as much as 40% from a year ago, it is yet to see whether the tech business will be able to report growing sales.