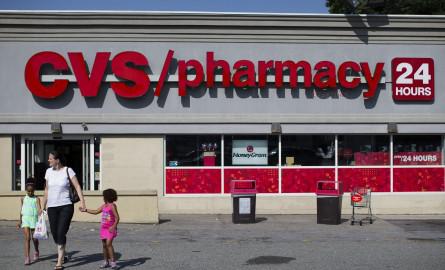 The healthcare organization has had a wonderful 2015 - yet to see how it will do in the current year.
With growth in retail store footprint along with success in pharmacy benefit manager business, CVS Health Corporation has seen quite an interesting and impressive 2015. A number of analysts are estimating that the growth rate in sales could be as much as 9.8% in 2015 in comparison to that of 2014. Earnings per share are growing at an incredible rate of 17%. Furthermore, they are quite adamant that this growth will continue in the current year as well.
The projections for the Fiscal Year 2016 seem quite optimistic as the analysts remain confident on its success. Currently, the corporation divides its business into segments, namely its Long Term Care/ Retail and Pharmacy Services. The major acquisition by the company in 2015 was that of Target which brought its total retail stores count to 9,500 out of which 1,100 retail stores provide walk-in medical services by the name of MinuteClinic.
Back in 2014, the total outlet count was at 7,800 retail stores along with 900 clinics and after almost years its count has increased significantly. Additionally, the health care organization plans to add as many as 400 MinuteClinics to its empire in the next two years. As the business will further try to digest the acquisition of Target and Omnicare and work on making them work efficiently, the growth is expected to slow down in the current year. However, it does expect for the retail and long term care division to growth significantly during the year.
The company is too good at retaining and keeping its customers intact as it has added an amount of $11.5 billion to its new business division - during the previous year, it kept and retained 98% of its customers in the pharmacy management division. This clearly indicates that getting associated with CVS Health does reduce pharmacy cost for many. From a time span of 5 years, from 2012 to 2016, the company believes it helped its customers save as much as $6.4 billion in incremental costs. This was done through the health care business's formulary management strategies.
The adjusted earnings per share can grow to be somewhere between $5.73 and $5.88 per share when adding both the segments together. This growth in the adjusted EPS shows that the year over year growth rate could be as much as $11.25% to $14.25%.
According to an announcement by the company, it plans to increase its dividend by 21% for the payout per share to be at $1.70. During the year, it also plans to repurchase its stock worth $4 billion. The current market cap of the healthcare organization is at $105 billion.