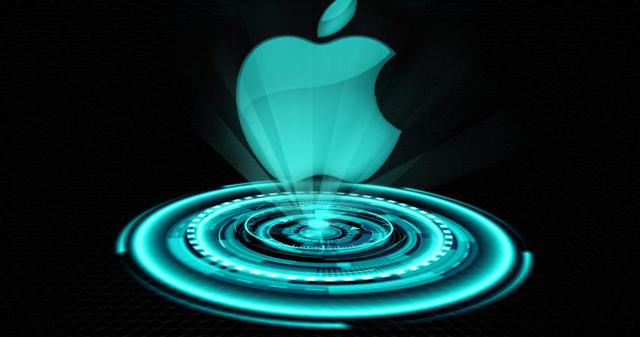 The technology giant is working on augmented virtual reality and VR products; all the evidences found suggest that it's up to something big.
For many years, the technology giant Apple Inc. has kept its focus on its flagship smartphone and have completely relied on it for generating revenue. At this point, many believe that the technology corporation needs to venture into something that can help it grow. For the first time ever in the history of the company, in the previous quarter it reported slowdown in its iPhone sales - which suggests that it is about time, Apple moves towards a lucrative market.
This synopsis brings us to the catch: what could be a profitable market for Apple? The answer is simple; it is where all the technology companies are running towards - the Virtual Reality market. All the big players in the market have already started to work on their Virtual Reality gears. Amid the global macroeconomic slowdown, it is the only attractive market that the Silicon Valley giant can tap as it is going to be a future hit.
Major giants who have already started to work on the products are Alphabet Inc., Facebook Inc., and Microsoft Corporation etc. Apple has finally decided that it does not want to get left behind in this VR war, so it is working on expanding its VR operations and going all in. Although there has been no news by the company itself, but there is significant evidence to prove that has is working on Virtual Reality products. It always prefers to keep discrete in such matter but the media has hardly ever been wrong about what the company's been working on.
The significant evidence includes the new hiring in the particular division that has started; according to rumors the iPhone maker might have a separate division that will work on developing the VR products and many believe that the specific team has already developed, tried and tested a number of prototypes of the device. Additionally, it will be working on Augmented Virtual Reality technology as well, which is a technology that can transfer or produced videos or images that are generated by computer programs in to the real world.
Other companies that are working on Augmented VR are Alphabet Inc. and Microsoft Corporation with their products Google Glass and HoloLens. The hiring process has been confirmed from LinkedIn and the job postings on its website.
Additionally, Apple has acquired a number of startups that are specifically working on this technology which includes a German startup that has created an app to visualize how furniture would look in a home called Metaio along with PrimeSense, which is also a startup that works on video sensor hardware.
Another evidence that suggests that the company is interested in the technology is that it has started to make several recent visits to Stanford University's VR laboratory; although they have decline that they were went to the Lab, but apparently they have made three visits to the lab up till now. Along with these rumors, there was another one that suggested that Apple's new iPhone (iPhone 7) might have dual cameras. The company's Asian suppliers have confirmed that there have been several orders for phones with dual cameras.
It is quite evident that the company is definitely up to something and something big.