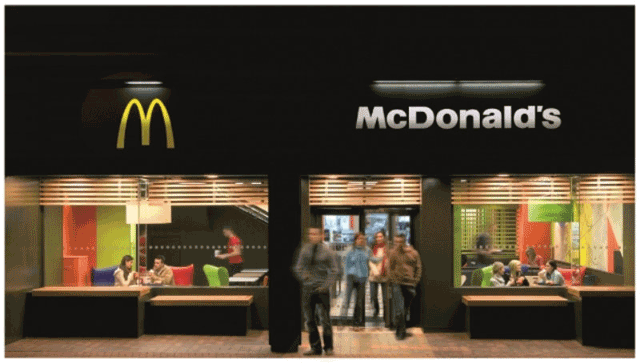 The fast food restaurant chain is introducing alcohol has its restaurants for the first time in the Asian market.
McDonald's Corporation has decided to introduce beer in its menu in the Asian region for the first time. Good news for people who want to wash down their Big Mac with a tall cold glass of beer - especially if these people live in South Korea. Due to increased competition from other fast food burger chains, the largest fast food chain has planned to introduce Beer with some of its 'premium' burgers.
This novel introduction will be made at the restaurant holding company's newest restaurant which is situated in Seongnam which is the country's capital Seoul. Alcohol at McDonald's is very popular as it is being served in the European and American market including France, Germany and Portugal however this will be the first time since 2004 that it will be serving alcohol at one of its restaurants. Back in 2004, there was a restaurant Fenwick Pier situated in Hong Kong that was closed because it was offering alcohol.
The specific restaurant will be inaugurated on February 22 in Seongnam and will only be serving beer with its customized burgers. With an added charge, customers will be able to purchase their customized burgers along with a beer which they can get swapped as usually with deals they serve a soft drink. They have made sure that customers don't get drunk so customers are only allowed to buy one beer with one burger, they cannot get two or three beers with one burger - it is an effective way for the people to remain sober.
The increase in the offering of alcoholic drinks is the 'new thing' in the fast food industry. Earlier in September another fast food restaurant Yum Brands will be opening a number of Taco Bells that will also serve beer along with wine, sangria and other cold cocktails. Additionally, all across America there are a few Starbucks cafes that have also started to offer beers.
South Korea is popularly known as the 'Ireland of Asia' due to which it was an easy move for the fast food holding organization to make these introduction in the menu - especially if it wants to see how the market and customers will respond to it. As per WHO 2014 reports, as much as 27.5 liters of pure alcohol was consumed by the citizens of the country. The country has officially become the home for world's biggest drinkers.
In other news, the company's all-day breakfast offering has hurt Jack in the Box pretty badly. As the restaurant reported smaller than expected quarterly profits and has indirectly blamed McDonalds for the slow growth and decline in sales.