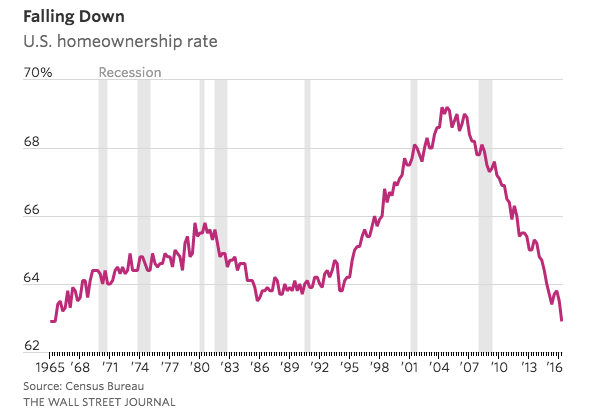 There was a recent interesting piece in the WSJ regarding U.S. home ownership falling to a 50-year low.
My short take on the issue is that I don't necessarily believe this is a bad thing in and of itself. Home ownership provides an element of stability and a source of equity to borrow against, if required. But at the same time, too many Americans wrap up a substantial portion of their net worth in their homes. For middle-class Americans, it's been upwards of 70%, which goes a decent ways toward explaining why the 2008 financial crisis became so severe for so many Americans. No individual should wrap up the majority of their savings in a single company's stock, so why should an individual do that with respect to their homes?
On top of that, in...
(For remainder of article, please see my personal blog on WhoTrades.)
Disclosure: I/we have no positions in any stocks mentioned, and no plans to initiate any positions within the next 72 hours.